ICON's XENA Warrior Princess Chakram

This web page contains a description and photos of the Xena Chakrum that I won on eBay (Item # 1403476106) on 15 January 2001.
---
This is an overall view of ICON's XENA Chakram mounted in the rock base, but without a plaque. I did watch a Xena show after receiving this item and noticed that the most recent Chakrum that Xena uses is a different design. The gold and silver coloration is a plating over the base Aluminum material. In this photo, the silver color looks like chrome plating. The Paua stones are plugs of thick Abalone shell that has been inlaid into holes on the gold segments. These are not always flush with the surface. Although they look OK, the workmanship could be better.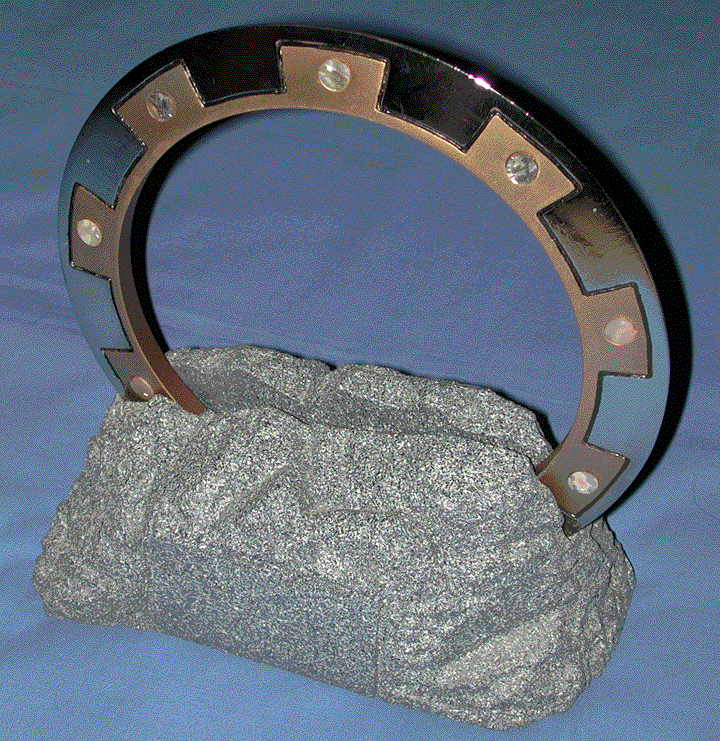 ---
The two sides of the Xena Chakram have different art patterns. This is the obverse side that you usually see in an ICON advertisement.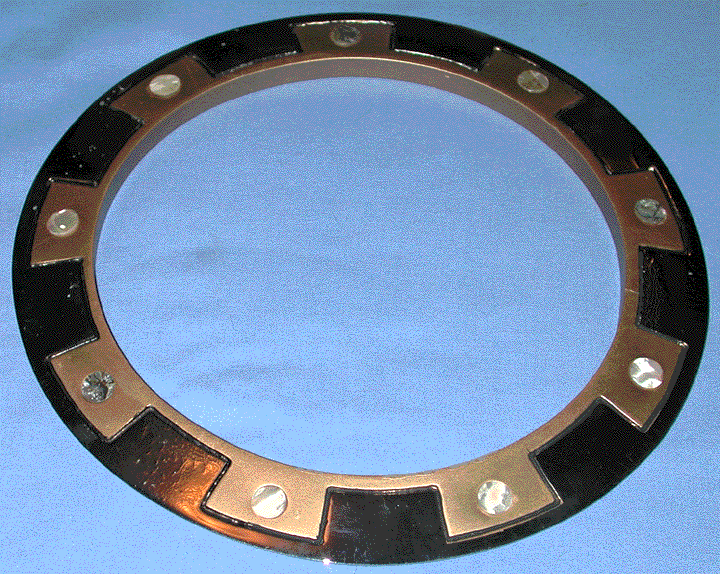 ---
This photo is an enlargement of the obverse side of ICON's Xena Chakram. You can see the raised edges of the inlaid Paua shell plugs.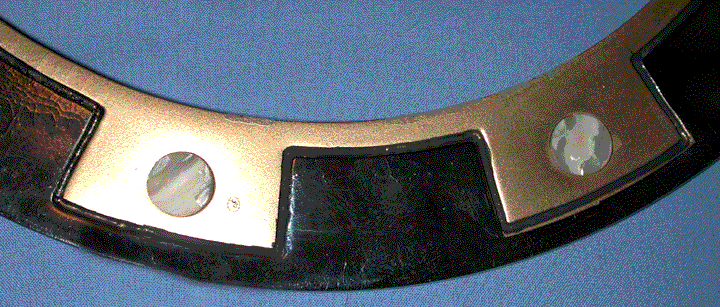 ---
The reverse side of ICON's Xena Chakram is much more attractive than the obverse side.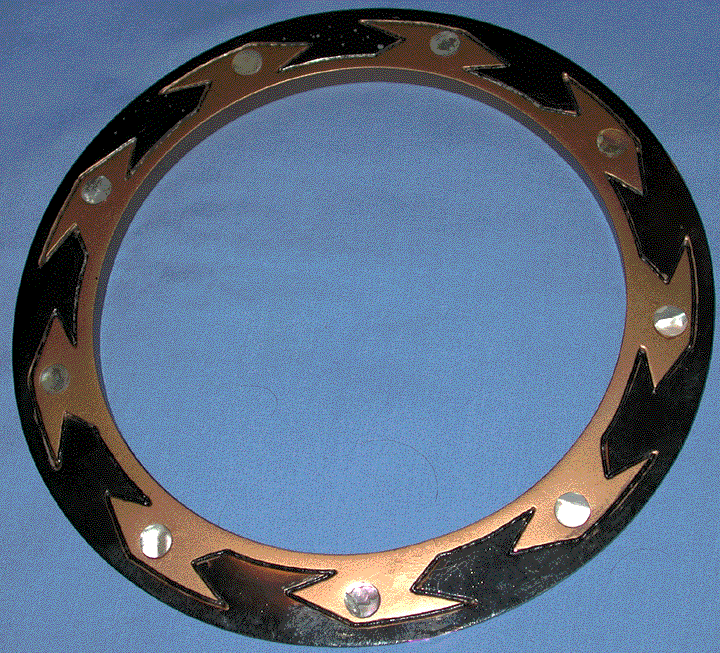 ---
This is an enlargement of the reverse side of ICON's Xena Chackrum.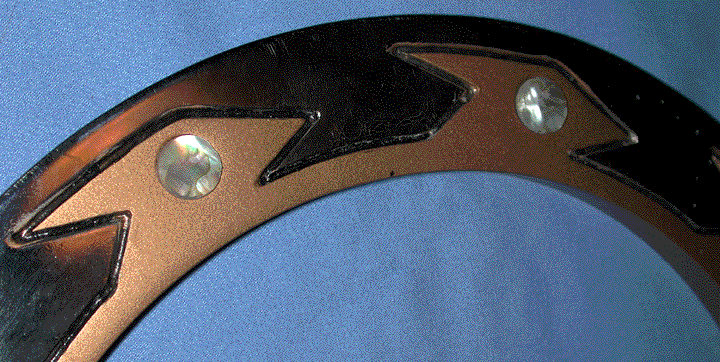 ---
This is another enlargement of the reverse of ICON's Xena Chackram. Here you can see the Paua shell plug that sticks out above the Chakrum's surface.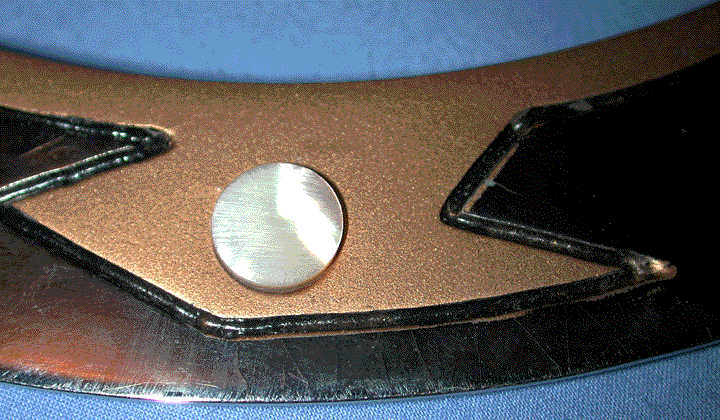 My overall assessment of ICON's Xena Chakram is that it is a good collectable for Xena fans, but the workmanship is inferior to that done by the Sikh artisans of India who made real Chakram more than a century ago. The Xena Chakram looks pretty sharp displayed on a table, especially if you stand back more than 1 or 2 metres. If you are a collector of Xena memorabilia, then this Chackrum is a must for your collection. If you are interested in real primitive artifacts, stick to the ones that are made by the Sikh artisans.
---
Back to: Chackrum | Primitive Technology |Xena Chakrum Web Page #1