Australian Aboriginal Human Hair & Wool Ceremonial Belt

Item GH24

This Item was Sold for $300
---
Similar artifacts for sale are often found on the Aboriginal Artifacts web page.

Historical Pricing information for this item and similar artifacts can be found at: Historical Artifact Prices.
---
This item is a rare and hard to find initial belt or apron, woven out of human hair and wool. The human hair makes up the dark axially oriented chords. The wool is the colored cross braids and decorative tassles shown at the top (item is depicted inverted to highlight detail). This item was collected at the Pupunya Mission after an initiation ceremony by the Walpiri Tribe circa 1971. This initiation belt measures 70 cm in length excluding the chords on the ends and is 8-17 cm wide. It weighs 110 grams. The photo below depicts an overall view at the top and a full scale detailed view at the bottom. This item is in excellent condition.
---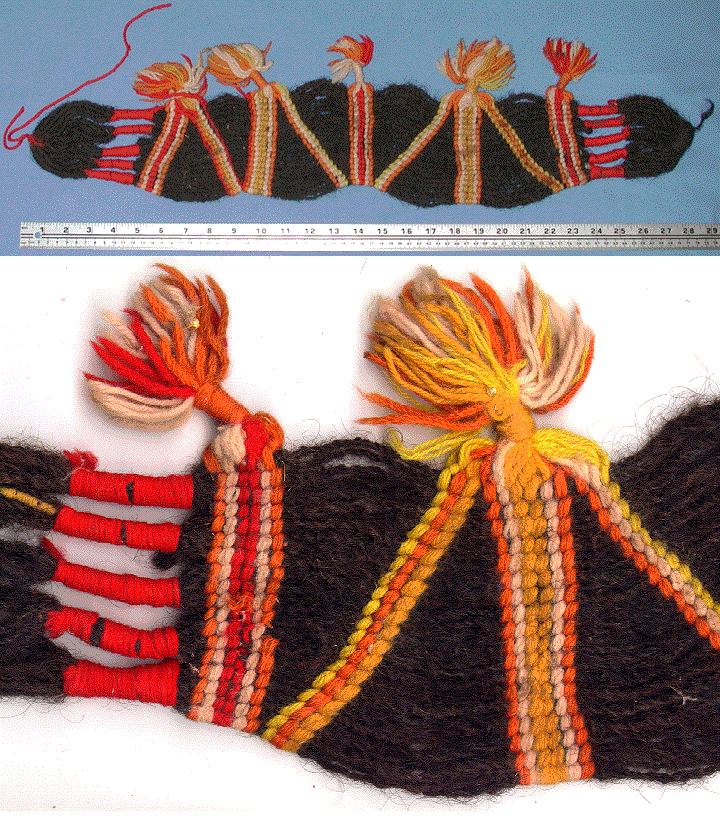 ---
Back to Collectable Artifacts | Primitive Technology | contact: Ted Bailey