Australian Aboriginal Western Desert Shield

Item GH36 - $450

This Item was Sold for $450
---
Similar artifacts for sale are often found on the Aboriginal Artifacts web page.

Historical Pricing information for this item and similar artifacts can be found at: Historical Artifact Prices.
---
This item is a beautiful Western Desert shield made out of Mulga wood. The age is estimated at 75-100 years. The handle is carved into the reverse side. The frontal surface is decorated with deep grooves in a complex geometric pattern, not unlike patterns found on sacred tjuringas that are made in this region. The reverse side has several pairs of transverse grooves. One side of the shield has a small piece of wood missing from the edge. All of these features can be seen in the photo below. The shield has a length of 68 cm and a weight of 764 gm.
---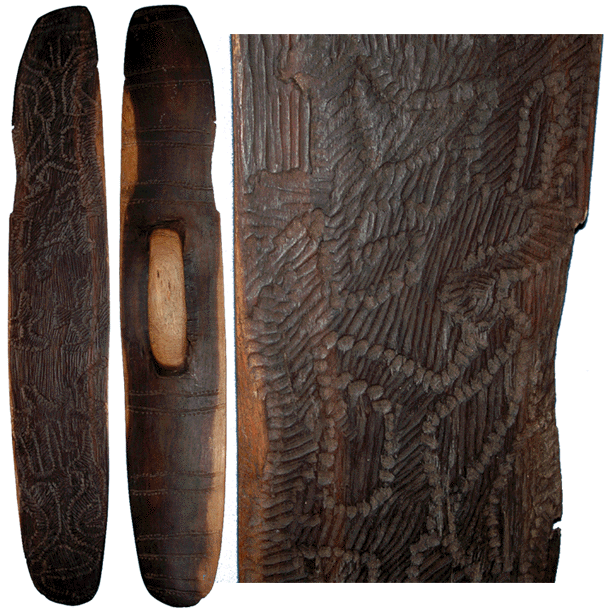 ---
Back to Collectable Artifacts | Primitive Technology | contact: Ted Bailey