Very Large Beanwood Coolamon or Carrier with Fluting and Ochre

Item A00

This Item was Sold on 9 February 2018 for $325
---
Similar artifacts for sale are often found on the Aboriginal Artifacts web page.

Historical Pricing information for this item and similar artifacts can be found at: Historical Artifact Prices.
---
This very large coolamon was made out of Beanwood in the first half of the 20th Century by Aborigines in the Central Desert. region of Australia. This is the largest coolamon I have ever seen. It looks like a Central Desert Beanwood shield without a handle. In addition, the sides are very high and curved inward. Both the interior and exterior surfaces have deep fluting and both surfaces are covered in red ochre. It is in very nice condition. There is no damage to the wood, but some of the ochre has worn off, especially at the peaks of the fluted surfaces. I acquired this coolamon from the Purely Australian outlet in 1991. It was mixed in with artifacts from the famous Lord Alastair McAlpine collection, but it does not have any markings that identify it as from that collection. It is a very rare coolamon design. I have only seen 3 in 40+ years of collecting Aboriginal artifacts and this is the largest and better of the 3 pieces.
Length = 72 cm ; Width = 22 cm ; Weight = 1605 gm
---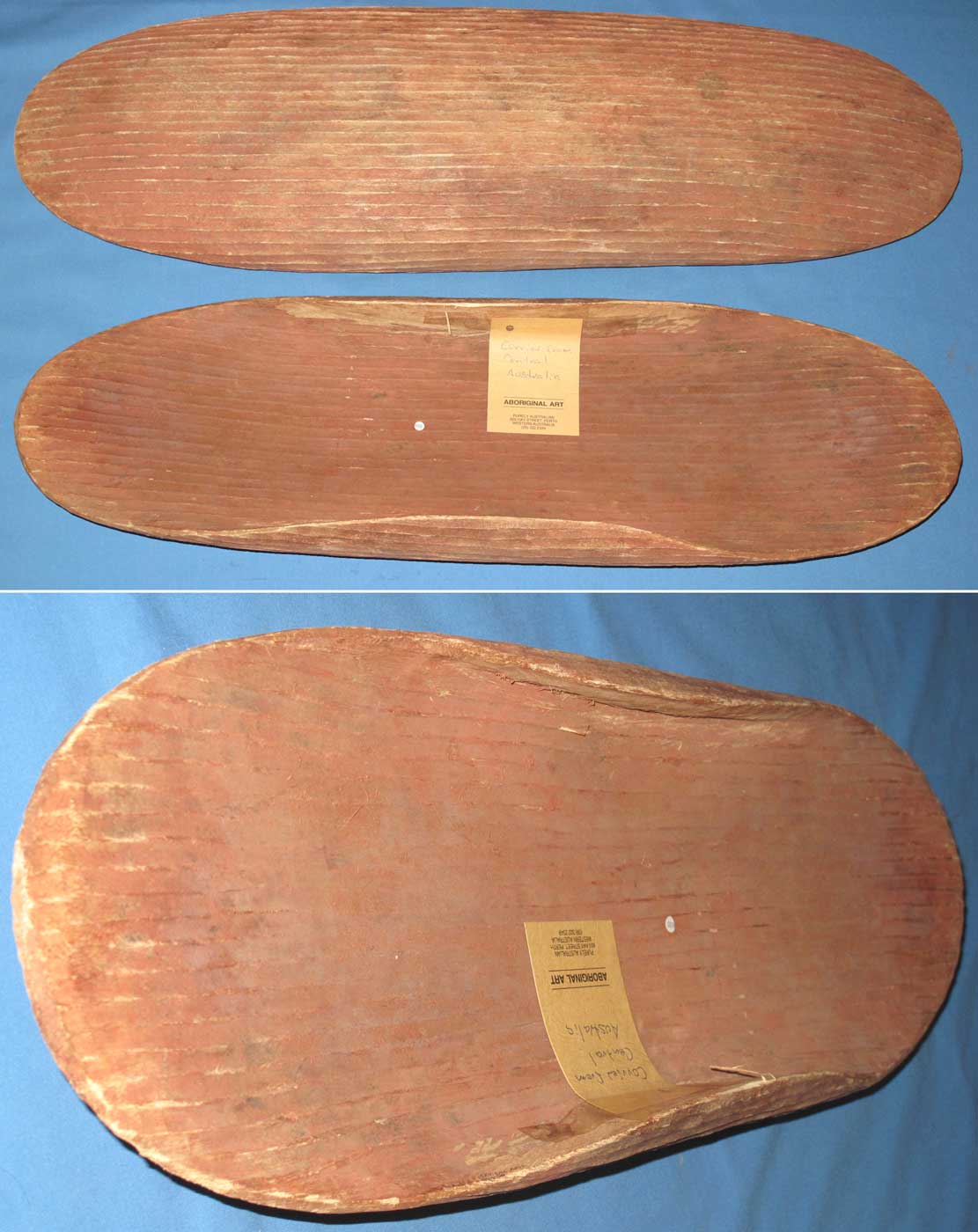 ---
How to Order | Back to: Aboriginal Artifacts | Collectable Artifacts | Historical Artifact Prices | contact: Ted Bailey