La Grange Shield - Kimberly Region of Western Australia

Item A06

This Item was Sold on 23 March 2017 for $1300
---
Similar artifacts for sale are often found on the Aboriginal Artifacts web page.

Historical Pricing information for this item and similar artifacts can be found at: Historical Artifact Prices.
---
This very old La Grange shield was made out of a dense hardwood in the 19th Century by Aborigines in the Kimberly region of West Australia. The edges and handle are dark blonde, so the wood is probably related to Mulga. Both sides are heavily incised with La Grange style art. Only the region adjacent to the handle on the back face is free from incisions. This shield is one of the best I have had in my collection. It is free from damage and there are only a small number of very small wood blemishes. There is a slight twist to the shield due to moisture loss over the years, but no cracks that usually accompany moisture loss. I do not see any evidence of metal tool work, so it was probably decorated with a Possum tooth as was common for these shields. This is a beautiful display piece. I acquired it from the Barclay Gallery in 1986.
Length = 69 cm ; Width = 13 cm ; Weight = 1172 gm
---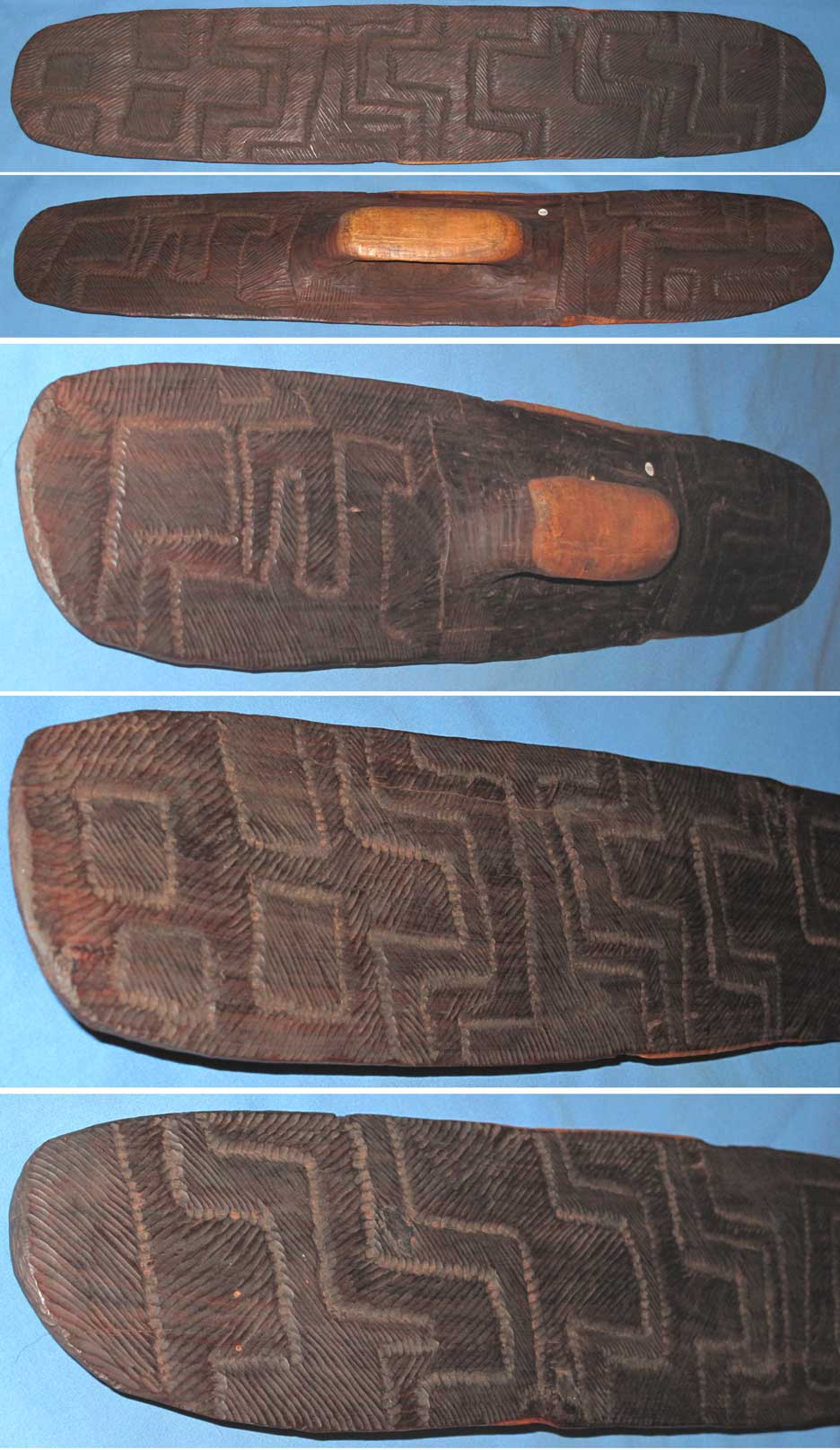 ---
How to Order | Back to: Aboriginal Artifacts | Collectable Artifacts | Historical Artifact Prices | contact: Ted Bailey