Shark Tooth Pole Sword from the Gilbert Islands

Item A62

This Item was Sold on 27 February 2015 for $600
---
Similar artifacts for sale are often found on the Oceanic Artifacts web page.

Historical Pricing information for this item and similar artifacts can be found at: Historical Artifact Prices.
---
This oceanic artifact is a very old and rare shark tooth pole sword from the Gilbert Islands. The sword is s straight pole with a length of 4 feet (49 inches) and a diameter of 1 inch. The pole has a complex binding of 65+ shark teeth split between 4 equally spaced linear rows along the central section; A few teeth are missing, so originally, there were about 10 more teeth on this sword. Each tooth is drilled to add a small hole to the base and a cord is tied circumferentially to bind each tooth to the pole. There are slender wooden rails that act as positioning guides to the rows of shark teeth. There is a finely woven rattan handle 17 inches from one end. The rattan weaving is complete and would serve as a handle grip. The tip of the sword has a small piece missing from the end. Although a few teeth are missing, this pole sword is still in remarkably good condition and this type of sword is very rare.
Span = 122 cm ; Weight = 393 gm
---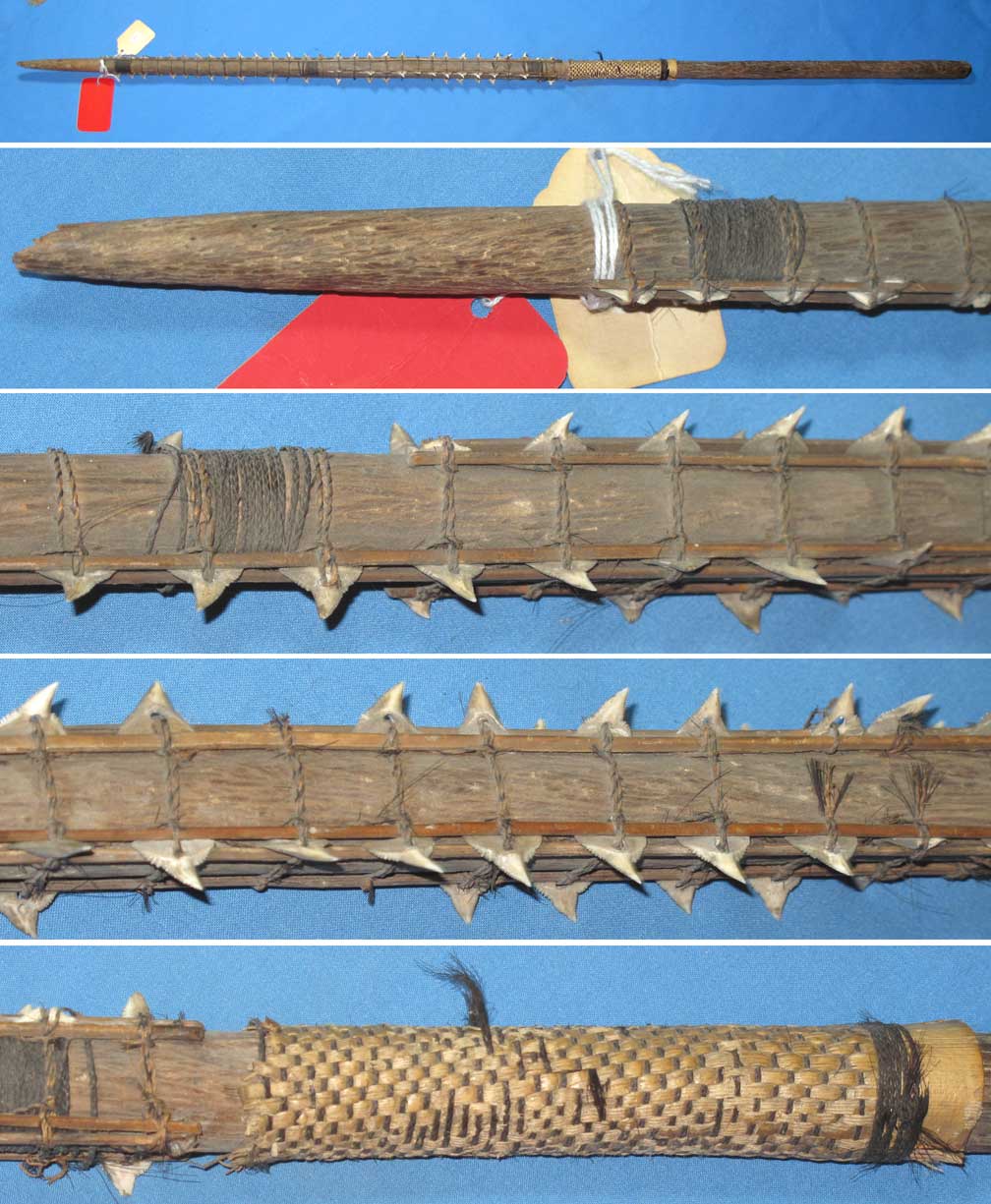 ---
How to Order | Back to: Oceanic Artifacts | Collectable Artifacts | Historical Artifact Prices | contact: Ted Bailey