Australian Aboriginal Central Desert Beanwood Shield

Item AA1

This Item was Sold on 9 January 2017 for $275
---
Similar artifacts for sale are often found on the Australian Aboriginal Artifacts web page.

Historical Pricing information for this item and similar artifacts can be found at: Historical Artifact Prices.
---
This item is a Beanwood shield from the Central Desert region of Australia. The convex side of the shield has incised longitudinal fluting and ochre paint finish. The handle is carved deeply into the reverse side and the edges adjacent to the handle curl inward, giving this shield additional function so that it can be used as a coolamon. The shield is in very good condition with minor edge damage, wear and loss of ochre paint at the high points and edges. This is an older example of this type of shield and it has been used.
This shield was part of the famous McAlpine collection displayed at the Bishop House, located in Perth, Western Australia. The collection was owned by Lord Alistair McAlpine and the collection contained very nice original Aboriginal artifacts from throughout Australia. Parts of this collection, including this shield, were sold in Perth in 1991. What was not sold in Perth was later sold in a Sotheby's auction in 2000. This shield has the McAlpine identification mark in small white lettering on an inside edge that reads "Cent. Aust.; No. 36" . A wonderful authentic artifact with great provenance!
Length = 70 cm ; Weight = 1115 gm
---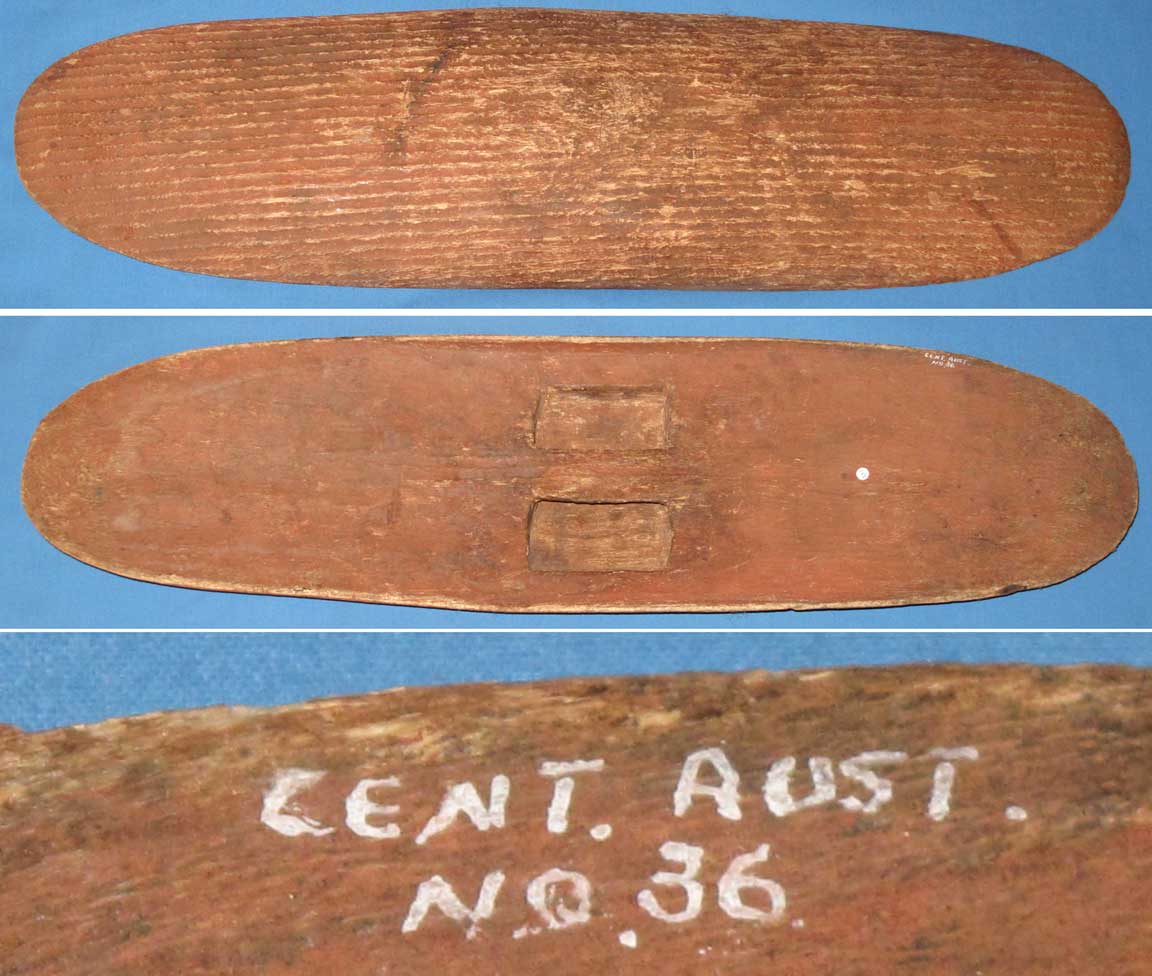 ---
How to Order | Back to: Australian Aboriginal Artifacts | Collectable Artifacts | Historical Artifact Prices | contact: Ted Bailey