Aboriginal Hunting Boomerang from Queensland with Incised Art

Item AG62

This Item was Sold on 10 April 2014 for $256
---
Similar artifacts for sale are often found on the Aboriginal Hunting Boomerangs web page.

Historical Pricing information for this item and similar artifacts can be found at: Historical Artifact Prices.
---
This large symmetrical hunting boomerang, or throwstick was made out of a hardwood natural elbow, and decorated with incised Aboriginal ceremonial art over the entire upper surface. The lower surface also has several parallel lines incised into the surface This is one of the more valuable throwsticks and it was probably made in the early 20th Century or late 19th Century. One end is dark, as though it was hardened in a fire. There are a few shallow chips on the tips and edges. There are also a couple of small natural holes in the upper surface and one edge near the tip has a short closed edge crack, (see photo below). This hunting boomerang is from the Al Gerhards collection. Al purchased this throwstick in 1981 when he competed in the first USA/Aussie Challenge Match.
Length = 70 cm ; Weight = 420 gm
---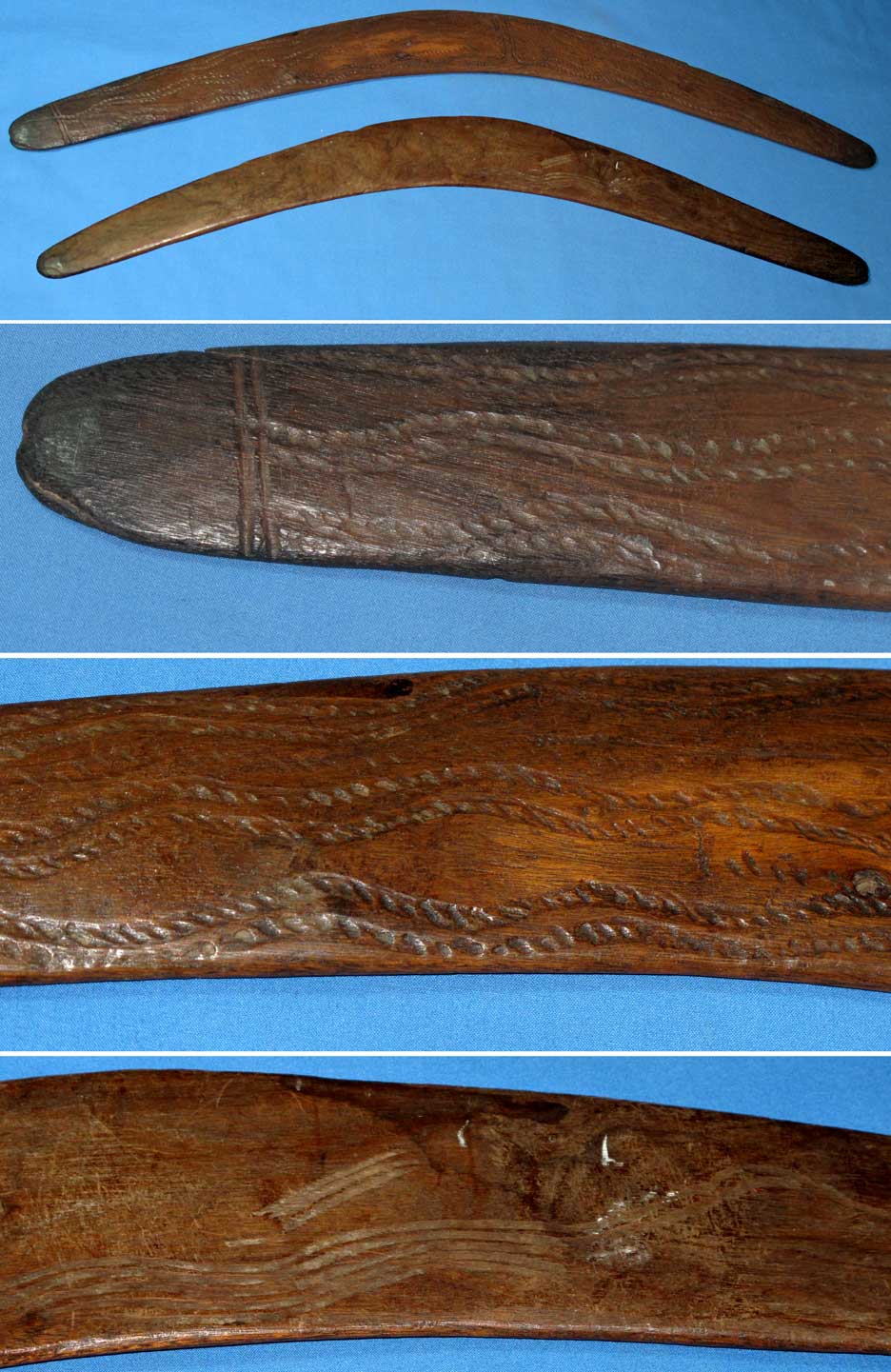 ---
How to Order | Back to: Aboriginal Hunting Boomerangs | Collectable Artifacts | Historical Artifact Prices | contact: Ted Bailey