Collection of Indonesian Textiles & Books

Item BR164

This Item was Sold on 11 August 2009 for $61
---
Similar artifacts for sale are often found on the Asian Artifacts web page.

Historical Pricing information for this item and similar artifacts can be found at: Historical Artifact Prices.
---
This item is a collection of three fine Indonesian textile pieces and two books about Indonesian textiles. The piece on the left is labeled as a Songket. It is also marked as being hand woven and it comes from Bali. The dimensions ar 100 cm X 48 cm.
The other two textiles come from the region of Sulawesi, Sumba, Flores and Sumbawa. The smaller piece (middle) has the dimensions of 74 cm X 52 cm. The largest textile (right) is looped, like an untwisted mobius. The dimensions of the larger piece are 180 cm X 30 cm. It is not known if the last two pieces are hand woven or machine woven.
Two soft cover books are included with your purchase (see bottom photo below). One is titled " Indonesian Textile Technique " by Michael Hitchcock, 56 pages, 1985. The second book is titled " Arts and Crafts in Indonesia ", 128 pages, 1964. The shipping weight for this collection is approximately 3 pounds.
---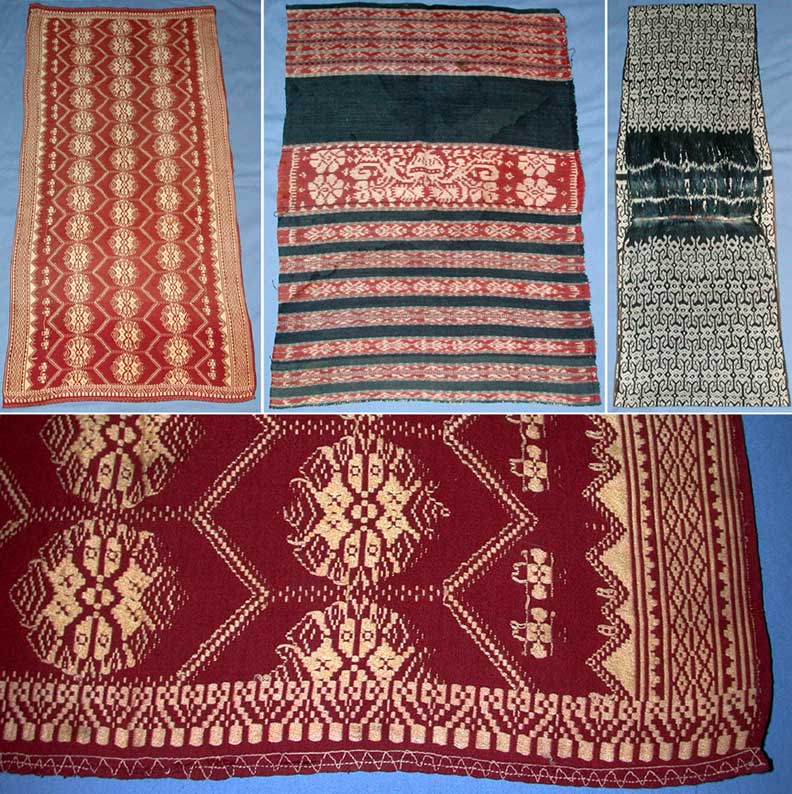 ---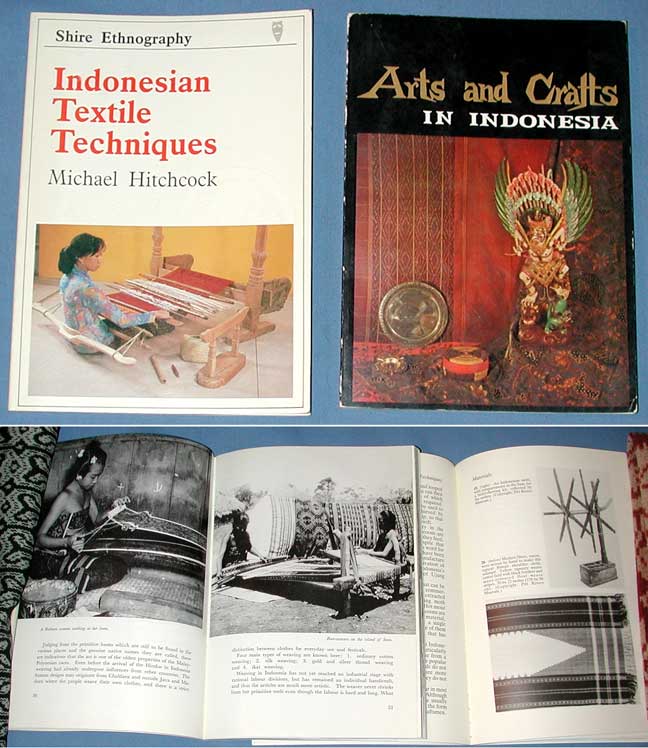 ---
How to Order | Back to: Asian Artifacts | Collectable Artifacts | Historical Artifact Prices | contact: Ted Bailey