Detachable Seal Hunting Spear - Eskimo Culture

Item CT05

This Item was Sold on 7 April 2008 for $181
---
Similar artifacts for sale are often found on the North American Artifacts web page.

Historical Pricing information for this item and similar artifacts can be found at: Historical Artifact Prices.
---
This Eskimo detachable spear is used to hunt seals. A long wooden shaft is affixed to the base of this detachable end which has a bone spear point and base shaft attachment. The shaft is made out of a light and stiff wood (Spruce?) and has a groove cut around the perimeter midway between the base and the point. Cordage (sinew twine?) is wrapped around the groove, tied and then extended down to the base attachment, which also has a groove. The tip is wrapped with a fine cord (not sinew). The bone base is held in place with metal (copper?) pins. This is a really nice piece and it is in excellent condition. Length = 78 cm ; Weight = 170 gm
This artifact is from the estate of Dain Torguson. The family will use the proceeds resulting from the sale of this item to finish and diplay an unfinished sculpture by Dain. The sculpture will reside in a public library in Rapid City, North Dakota.
---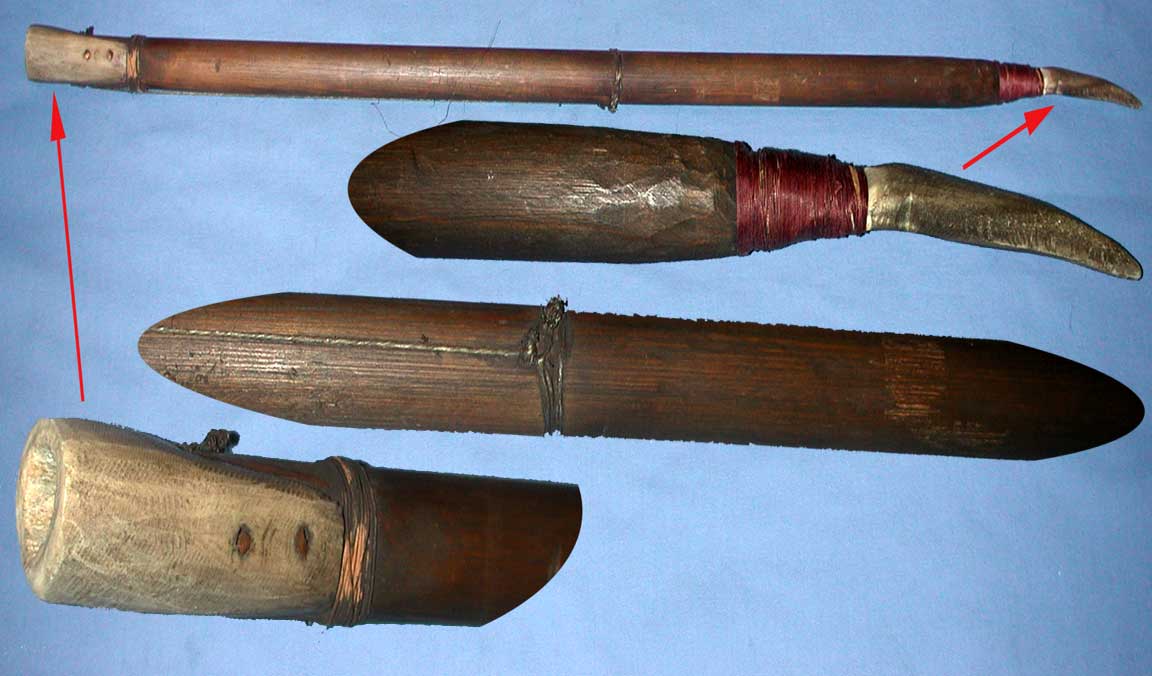 ---
How to Order | Back to: Native American Artifacts | Collectable Artifacts | Historical Artifact Prices | contact: Ted Bailey