Antique American Bows by Pony and Indian Archery

Item CT08

This Item was Sold on 28 December 2010 for $76
---
Similar artifacts for sale are often found on the North American Artifacts web page.

Historical Pricing information for this item and similar artifacts can be found at: Historical Artifact Prices.
---
This item is a set of two antique American made archery bows. The oldest was made by Indian Archery of Evansville, Indiana. It was made out of Osage Orange hardwood in the 1930s. The bow has a decal from the manufacturer (see photo) and it has the original string which appears to be stretched so that it's length is longer than the bow. This bow has a length of 160 cm. The second bow was made in the 1960s. It is a laminate of wood and fibreglass with the fiberglass.on both outer surfaces and the wood is interior. There is a decal attached that says ' Pony 700 60" '. This bow has a length of approximately 152 cm and it has the original string which is also stretched beyond the span of the bow. It may be expenisve to ship these bows and I may have to purchase a piece of PVC tubing which will add to the shipping costs.
This artifact is from the estate of Dain Torguson. The family will use the proceeds from the sale of this artifact to display a sculpture crafted by Dain. The sculpture will reside in a public library in Rapid City, North Dakota.
Length = 160 cm ; Weight = 842 gm
---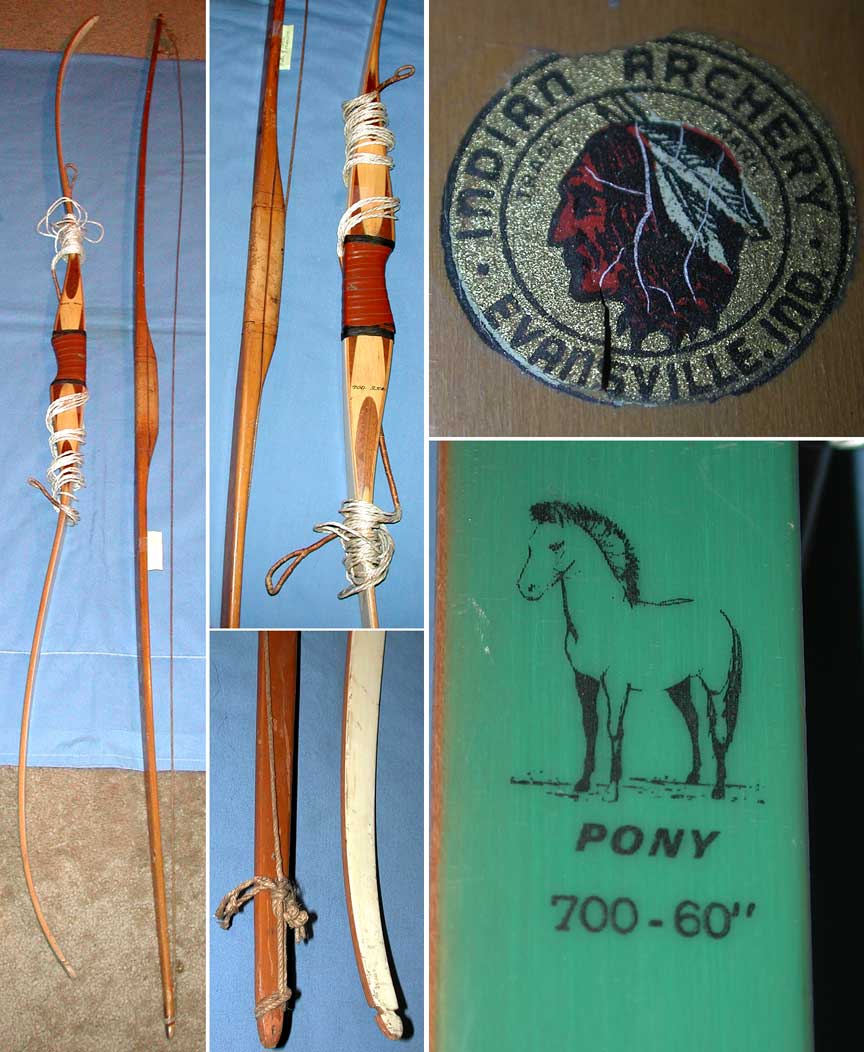 ---
Back to Collectable Artifacts | North American Artifacts | Historical Artifact Prices | Primitive Technology | contact: Ted Bailey