Very Fine Sudanese Spear

Item CT20

This Item was Sold on 13 February 2011 for $350
---
Similar artifacts for sale are often found on the African Artifacts web page.

Historical Pricing information for this item and similar artifacts can be found at: Historical Artifact Prices.
---
This polearm is a Sudanese spear, possibly Dinka, and probably 19th Century. It has an overall length of 7'4" (223 cm). There is no end-cap. The leaf shaped spear head is ~21" (53 cm) excluding the attaching ferrule. The length of the metal spear head and ferrule is 27" (68 cm). The ferrule is cracked on one side, but intact and it is not loose on the haft. The haft is made out of an old hardwood sapling and it is in excellent condition with no splits. This item was purchased from the Fagan Arms catalog issue no. 62 (item no. 238) in 1997. It was listed in the catalog as a Moro Budiak Spear from the Philippines, but several web visitors told me that this spear is Sudanese. Therefore, I have modified the description to include it's more likely origin. Because of the length, it would be very difficult to ship this item overseas. Length = 223 cm ; Weight = 830 gm.
This artifact is from the estate of Dain Torguson. The family will use the proceeds from the sale of this artifact to display a sculpture crafted by Dain in a public library in Rapid City, North Dakota.
---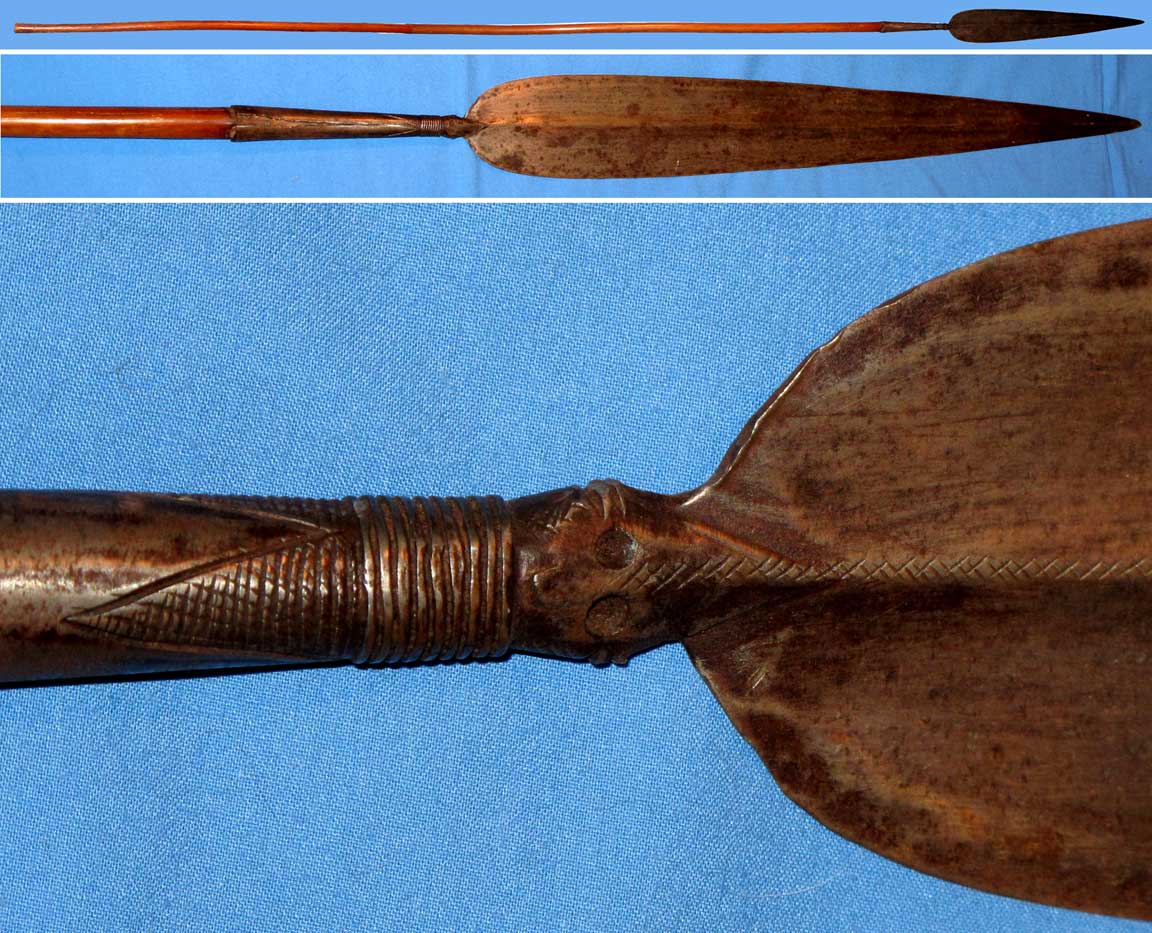 ---
How to Order | Back to: African Artifacts | Collectable Artifacts | Historical Artifact Prices | contact: Ted Bailey