Dayak Headhunter Spear

Item CT23

This Item was Sold on 17 January 2011 for $385
---
Similar artifacts for sale are often found on the Oceanic and Indonesian Artifacts web page.

Historical Pricing information for this item and similar artifacts can be found at: Historical Artifact Prices.
---
This heavy palmwood spear with a watered steel leaf shaped head is Dayak. It was purchased from the Fagan Arms catalog in the 1990s. The butt has a forged iiron spike. Approximately half of the length is wrapped with fibre that has colored bird plummage for both decoration and enhanced grip. There is a small area that is missing the plummage. Other than that, the spear is in excellent condition. The Dayak are headhunters who live in south central Borneo. Because of it's length, it would be very difficult to ship this item overseas.. Length = 179 cm ; Weight = 576 gm
This artifact is from the estate of Dain Torguson. The family will use the proceeds from the sale of this artifact to display a sculpture crafted by Dain in a public library in Rapid City, North Dakota.
---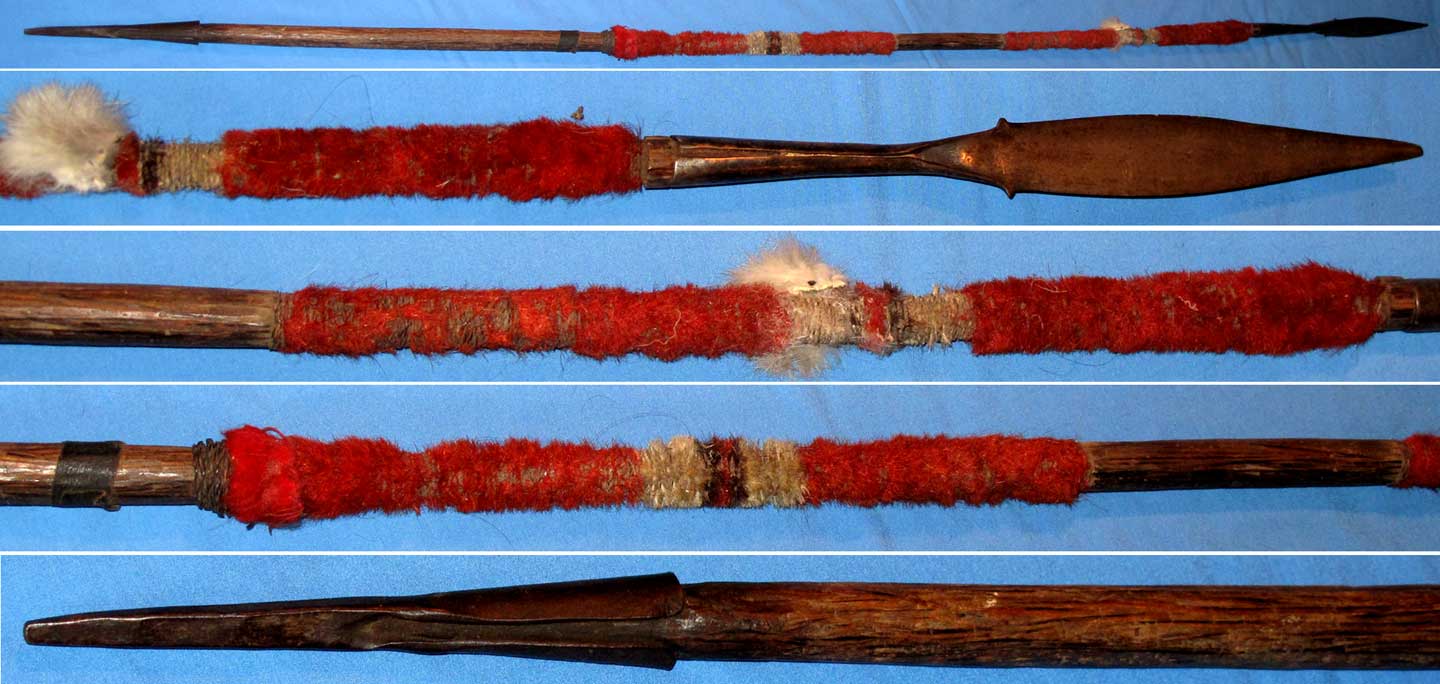 ---
How to Order | Back to: Oceanic and Indonesian Artifacts | Collectable Artifacts | Historical Artifact Prices | contact: Ted Bailey