Aboriginal Hunting Boomerang from the Southern Desert

Item K51

This Item was Sold on 16 February 2016 for $220
---
Similar artifacts for sale are often found on the Aboriginal Hunting Boomerangs web page.

Historical Pricing information for this item and similar artifacts can be found at: Historical Artifact Prices.
---
This hunting boomerang, or throwstick, was made out of a dense desert hardwood in the late 19th Century or early 20th Century. It was purchased from an antiquity dealer in Perth, Australia in 1991. The dealer was selling the famous Lord Alastair McAlpine collection and several of the items, including this hunting boomerang, were previously part of the W. H. Holt collection, purchased by McAlpine. This boomerang has the collection number 317 from the McAlpine collection and H207 from the Holt collection. The collection tag said that this boomerang was from the Central Desert, but the symmetrical shape and construction method is more similar to that of the Aborigines from Northern South Australia. The surfaces are scraped smooth with stone tools, but there is some evidence of modifications made with metal tools. There are no cracks or damage from use, but there is a natural wood void at the bend that should not affect the strength of this artifact in use. Very nice and a rare form and construction technique.
Length = 62 cm ; Weight = 306 gm
---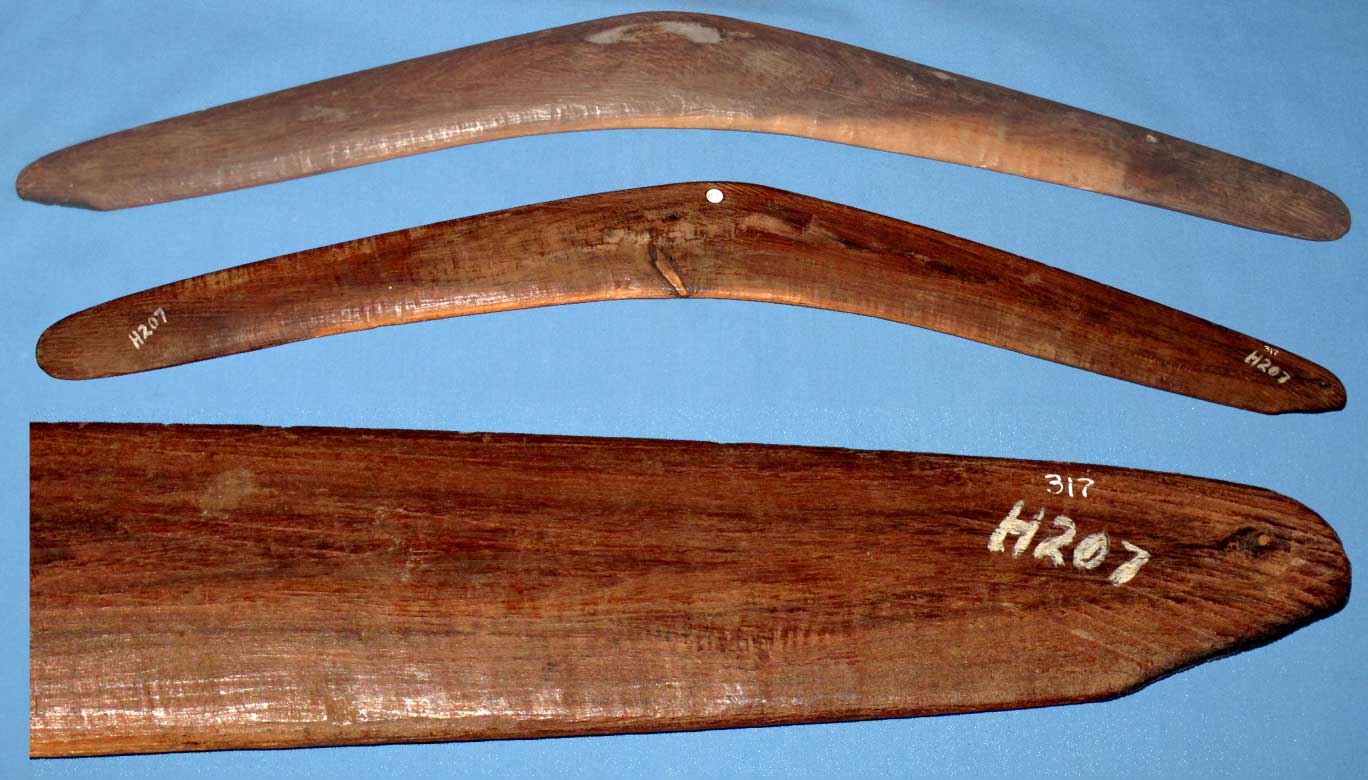 ---
How to Order | Back to: Aboriginal Hunting Boomerangs | Collectable Artifacts | Historical Artifact Prices | contact: Ted Bailey