Large Fijian Sword Club

Item TB12

This item was sold on 2 June 2007 for $300
---
Similar artifacts for sale are often found on the Oceanic Artifacts web page.

Historical Pricing information for this item and similar artifacts can be found at: Historical Artifact Prices.
---
This large Polynesian club has an expanded lenticular shaped head that tapers to a point at the end. There is a significant amount of incised art on both sides as depicted in the photo below. Remnants of crushed shell or lime remains in the triangular shaped recesses that make up the design on the surface. This item is in fairly good condition but there are a few compression dings from impact on the edges near the widest section that is more visible if you turn it sideways. It was liquidated by the Peabody Museum from their Ethnographic collection in the 1920s through the Bannerman catalog sales and used as a movie prop for 75 years! It is a very attractive ethnographic piece. Length = 88 cm. Weight = 1012 gm.
---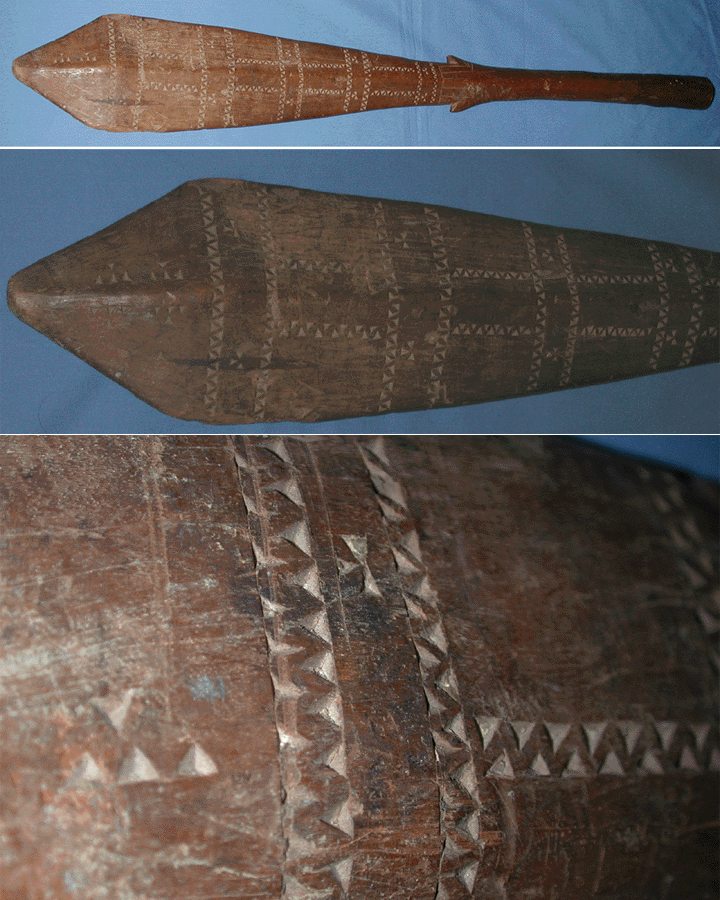 ---
Back to: Collectable Artifacts | Oceanic Artifacts | Historical Artifact Prices | Primitive Technology | contact: Ted Bailey