Lot of 48 Neolithic Quartz Beads from North Africa

Item TB14

This Item was Sold on 27 May 2008 for $45
---
Similar artifacts for sale are often found on the African Artifacts web page.

Historical Pricing information for this item and similar artifacts can be found at: Historical Artifact Prices.
---
This item is a lot of 48 quartz beads from the Southern Sahara (Niger, Chad, Mali, Algeria). Most of these are Neolithic (8,000 BC -> 4,000 BC) and are shaped like discs with diameters ranging between 9 and 18 mm. Almost all have bow-drilled conical holes. The smaller diameter beads are thicker and shaped more like barrells. You can see single examples of these prehistoric beads at africantradebeads.com. As singles, these typically would sell at prices between $5 & $10. Therefore, this lot would have a retail value of between $250 & $400. There are enough beads in this lot to make a handsome necklace.
9 mm < Diameter < 18 mm ; Weight = 50 gm
---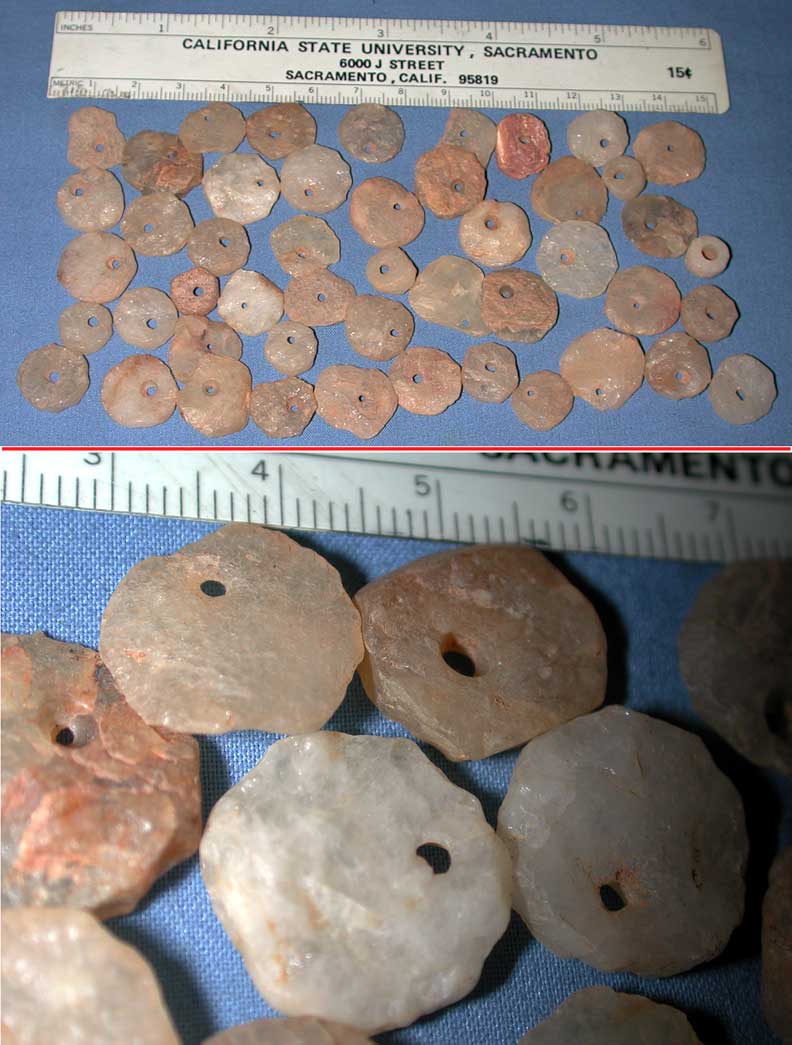 ---
How to Order | Back to: African Artifacts | Collectable Artifacts | Historical Artifact Prices | contact: Ted Bailey