Big Red Kangaroo Pelt

Item TB241

This Item was Sold on 29 May 2012 for $65
---
Similar artifacts for sale are often found on the Australian Aboriginal Artifacts web page.

Historical Pricing information for this item and similar artifacts can be found at: Historical Artifact Prices.
---
This item is an old Big Red Kangaroo skin or pelt. It was legally obtained in Australia in the 1960s or 1970s by Sir Lorin Hawes who lived in Queensland. Lorin made magnificent boomerangs for sale to retailers of Australian products. Lorin Hawes used to sell his boomerangs with a small square of kangaroo pelt so that the owner could polish the surface of the boomerang and keep the waxy surface smooth. Lorin Hawes stopped including a piece of kangaroo pelt with his boomerangs in the mid 1970s. He sold several of the pelts to me in the early 1980s. I used the pelts to display boomerangs and Aboriginal artifacts when I travelled, but these pelts have been sitting in a box for almost 2 decades. Therefore, I have decided to sell these so that someone else can appreciate them. This pelt is beautiful and very soft. It feels similar to rabbit fur, but this pelt is much larger. The leather is very soft and pliable. There is no smell and the pelt is without holes or discoloration.
Length (with tail) = 174 cm ; Width (at rib section) = 64 cm ; Weight = 698 gm
---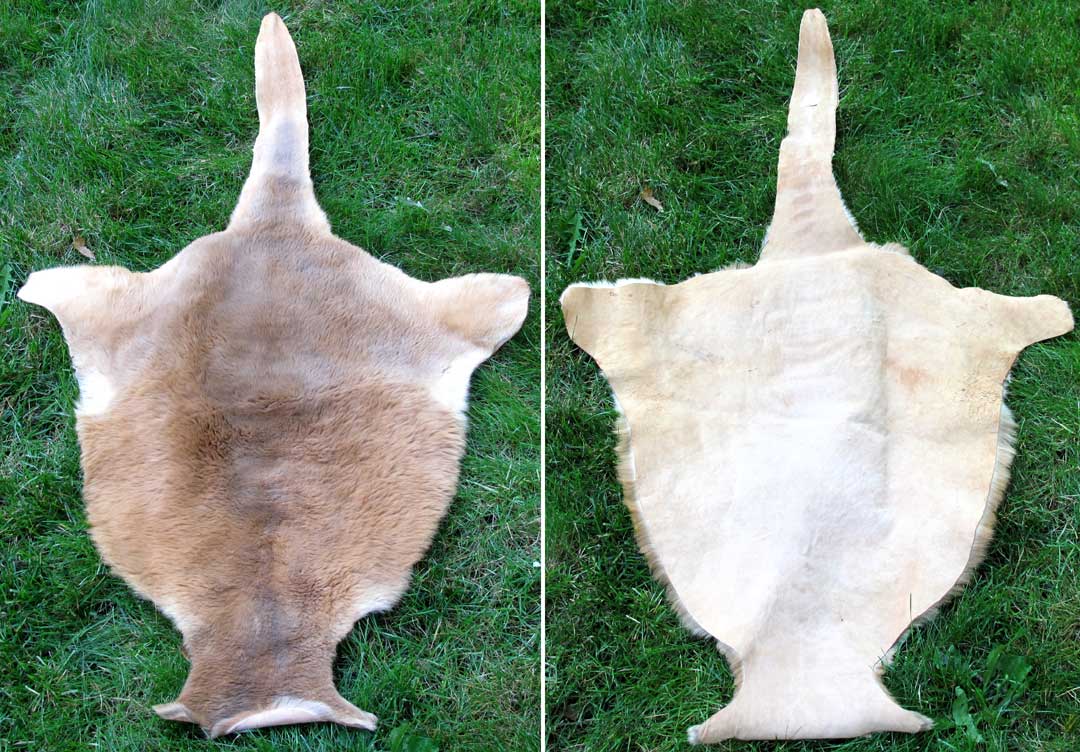 ---
How to Order | Back to: Aboriginal Artifacts | Collectable Artifacts | Historical Artifact Prices | contact: Ted Bailey