Old Aboriginal Boomerang from South Australia

Item TB295

This Item was Sold on 11 July 2014 for $67
---
Similar artifacts for sale are often found on the Aboriginal Boomerangs web page.

Historical Pricing information for this item and similar artifacts can be found at: Historical Artifact Prices.
---
This old Aboriginal boomerang, was made by Australian Aborigines in the early to mid 20th Century. The wood is Mulga and it has darkened considerably with age. All surfaces appear to be made with stone tools. The upper surface is incised deeply with linear grooves and with bands at right angles on the bend and near both tips. The linear grooving is similar to what you find on hunting boomerangs from the Central Desert. The tips are cut into points like hunting boomerangs from Queensland and the airfoiling and symmetrical shape is similar to hunting boomerangs made in South Australia, so this appears to be a hybrid, probably from Northern South Australia. This boomerang is in very good condition. There is a knot on the upper surface between the bend and one blade and the incised lines are interrupted at this knot..There are no cracks, but there are some chips on the tips from use. This is not a returner. It is on the boomerang web page because of its symmetry and size.
Length = 43 cm ; Weight = 182 gm
---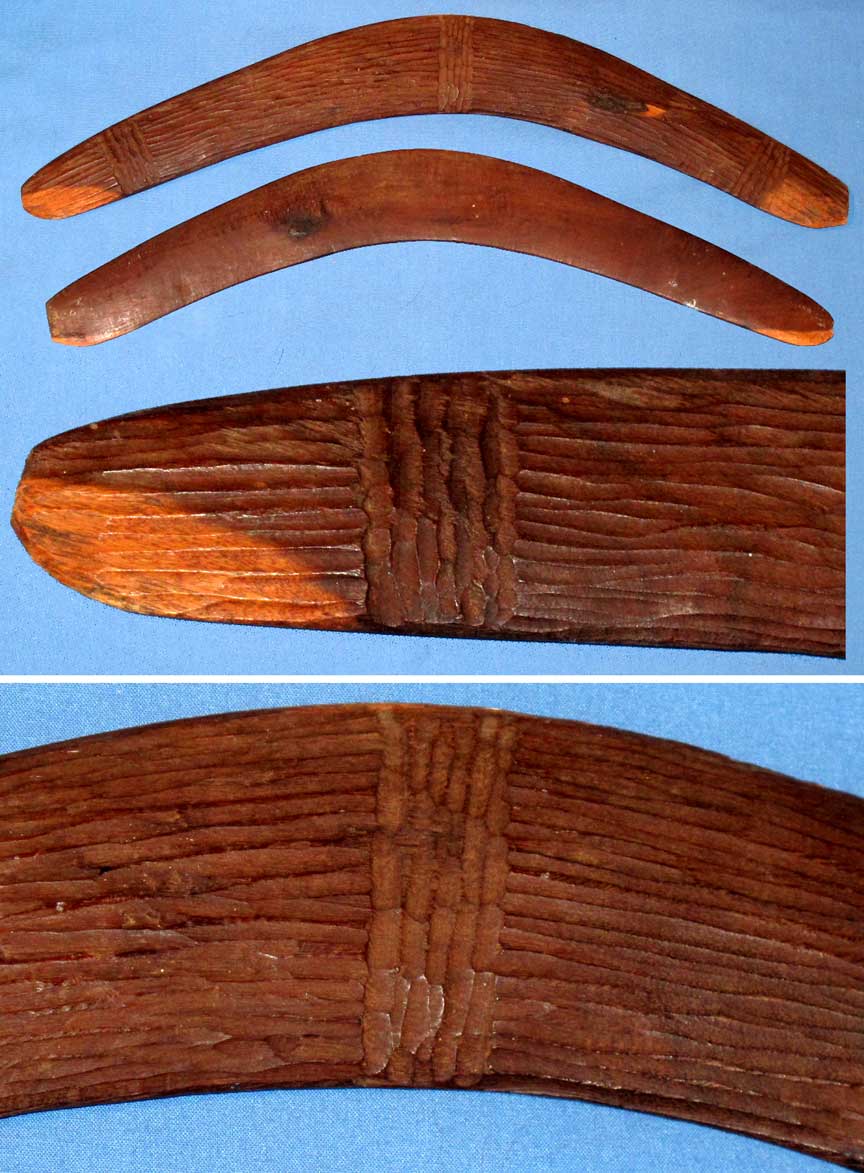 ---
How to Order | Back to: Aboriginal Boomerangs | Collectable Artifacts | Historical Artifact Prices | contact: Ted Bailey