Aymara Indian Sling made in Bolivia out of Handspun Llama Wool

Item TB367

This Item was Sold on 8 September 2015 for $45
---
Similar artifacts for sale are often found on the South American Artifacts web page.

Historical Pricing information for this item and similar artifacts can be found at: Historical Artifact Prices.
---
This item is a very fine split pouch sling made out of handspun llama wool by indigenous Aymara-speaking Native Americans in the Sajama Mountain region of Bolivia. This region is northwest of Oruro and southwest of Pacajes. This is a very attractive example of a sling used for herding alpacas, llamas and sheep. These slings are also used for deterring wild animals, such as foxes and mountain lions and for hunting small game such as rabbits and waterfowl. In times of warfare these same slings are used as weapons. Wool for the ropes is carefully selected from the tails and chests of llamas for strength and durability. This is an original, older, used sling with nicely plaited designs in three different, natural colors. The age is estimated at 20-50 years. This sling is in excellent used condition and it is strong enough to use if you are careful and use it infrequently to avoid excessive wear.
Length = 167 cm ; Weight = 70 gm
---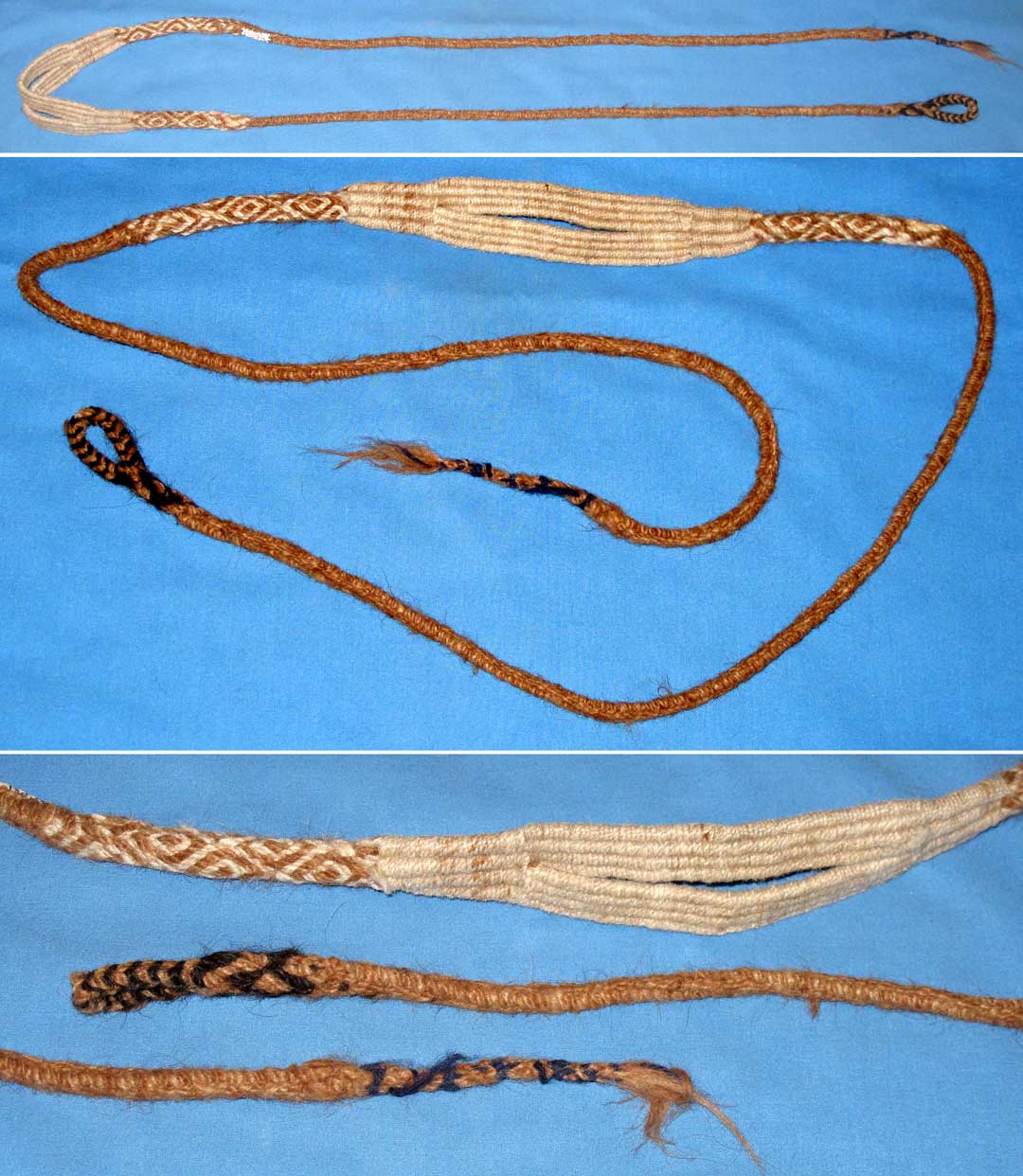 ---
How to Order | Back to: South American Artifacts | Collectable Artifacts | Historical Artifact Prices | contact: Ted Bailey