Aboriginal Hunting Boomerang from the Western Desert

Item TB392

This Item was Sold on 12 September 2016 for $175
---
Similar artifacts for sale are often found on the Aboriginal Hunting Boomerangs web page.

Historical Pricing information for this item and similar artifacts can be found at: Historical Artifact Prices.
---
This hunting boomerang, or throwstick was made out of Mulga, a dense desert hardwood. The surfaces are smoothed and probably finished by scraping of the surfaces with stone or metal tools after moisture was applied to the surfaces. The wood is very dark and the bend and tips have streaks of light colored wood. Most of the upper surface is incised with parallel lines that are separated into triangular groups. Both tips are without incised lines.This hunting boomerang is in very nice condition. There is a single closed crack visible only from the underside. This is a ceremoonial boomerang and it would not have been thrown. The construction, shape and incised art are typical for hunting boomerangs from the Western Desert. Based on the construction and color, this boomerang was probably made in the first half of the 20th Century.
Length = 65 cm ; Weight = 320 gm
---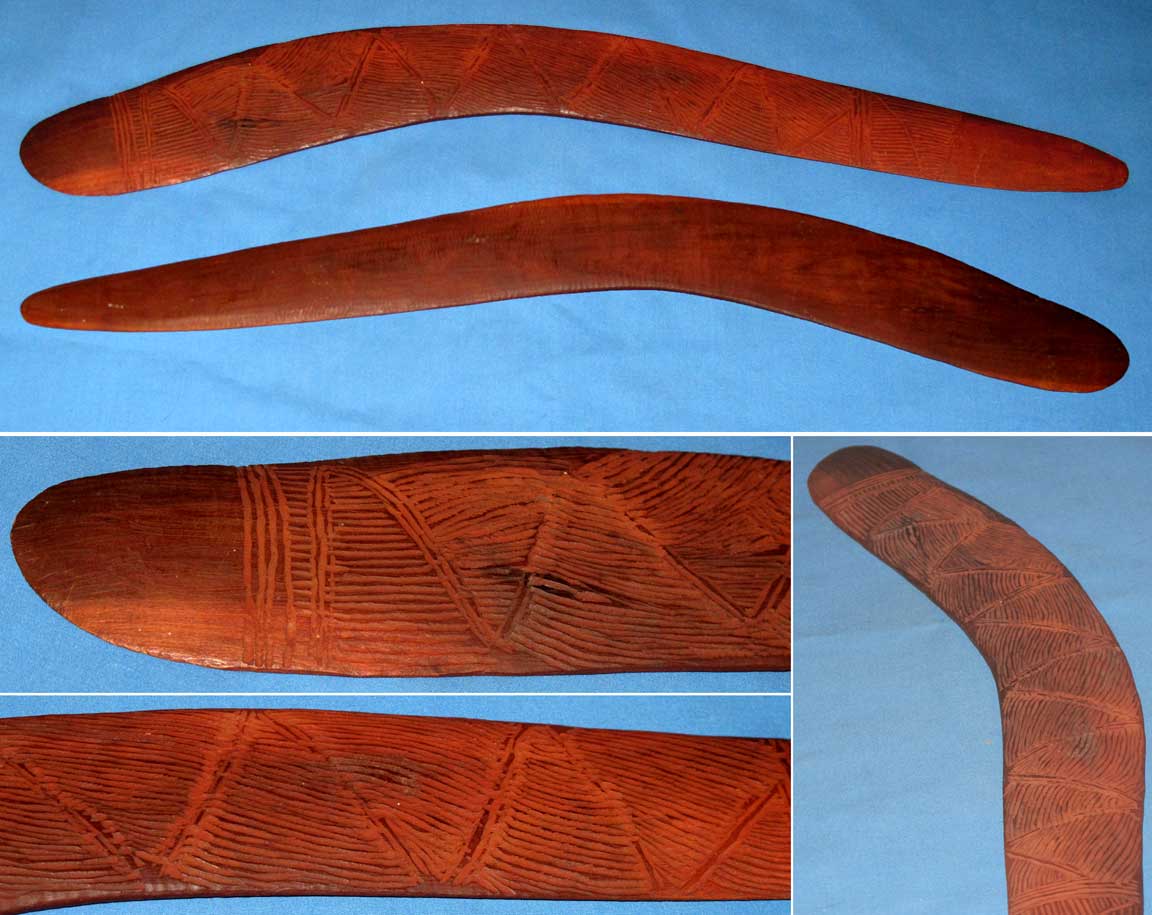 ---
How to Order | Back to: Aboriginal Hunting Boomerangs | Collectable Artifacts | Historical Artifact Prices | contact: Ted Bailey