Australian Aboriginal Central Desert Hardwood Shield

Item TB52

This item was sold on 2 June 2007 for $191
---
Similar artifacts for sale are often found on the Australian Aboriginal Artifacts web page.

Historical Pricing information for this item and similar artifacts can be found at: Historical Artifact Prices.
---
This item is a hardwood shield with an integral handle carved into the reverse side. Both sides have parallel bands of deeply incised grooves running nearly perpendicular to the axis of the shield. This shield was probably made in the mid 1900s. Two small sections of the edges have very light and shallow splintering that is difficult to see, but you can feel it with your fingernail. This shield would display nicely with a group of other Aboriginal artifacts as properly made Aboriginal artifacts are becoming quite scarce. Length = 65 cm , Weight = 702 gm.
---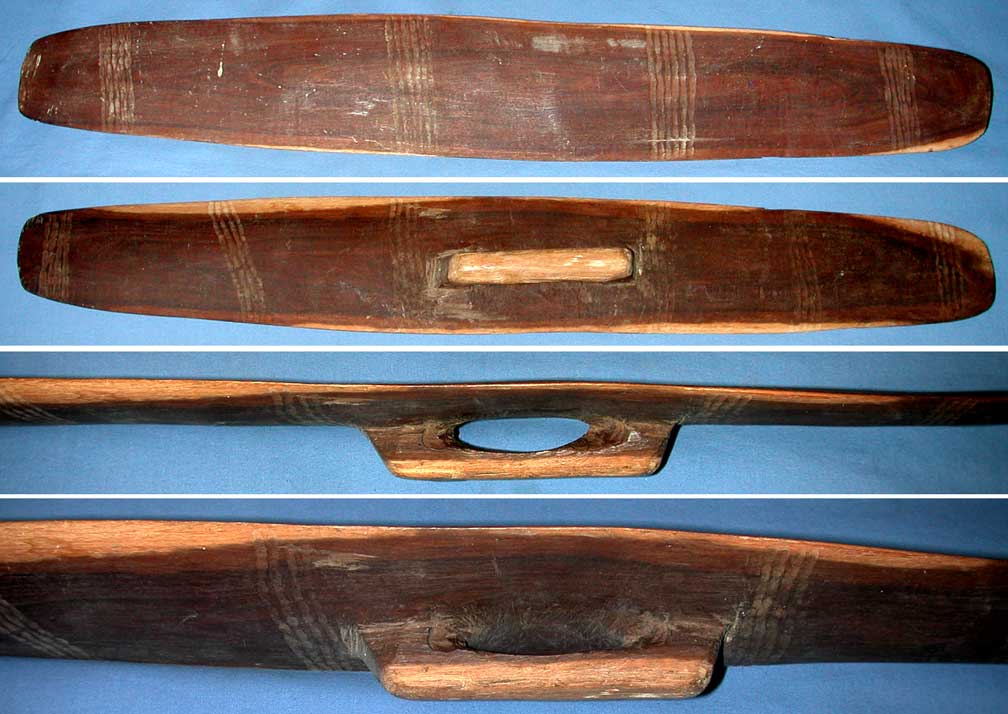 ---
Back to: Collectable Artifacts | Australia Aboriginal Artifacts | Historical Artifact Prices | Primitive Technology | contact: Ted Bailey