Aboriginal Art (World of Art)

Item BBR88

This Item was Sold on 2 June 2012 for $8
---
Similar artifacts for sale are often found on the Anthropology Books web pages.

Historical Pricing information for this item and similar artifacts can be found at: Historical Artifact Prices.
---
Aboriginal Art (World of Art)
Publisher: Thames & Hudson (1993) ; Author(s): Caruana, Wally ; Soft Cover ; 216 pages ; 187 illustrations (31 in color) ; English ; ISBN: 0500202648 / 9780500202647
Aboriginal artists today practise in the world's longest continuous tradition of art - and perhaps the last to be generally recognized. Widely sought after, Aboriginal art has now taken its place in the collections of the great museums and galleries. This is the first concise survey of the full range of the works of Australia's indigenous artists from all parts of the continent: from Arnhem Land and the desert, the Kimberly and northern Queensland, to modern towns and cities. Building on traditions that stretch back at least fifty millennia, these artist have worked in a variety of contexts, from the sacred and secret realm of ceremony to more public spheres, and in media that that includes painting, sculpture, engraving, constructions, weaving, photography, printmaking and textile design. This book is in almost new condition.
---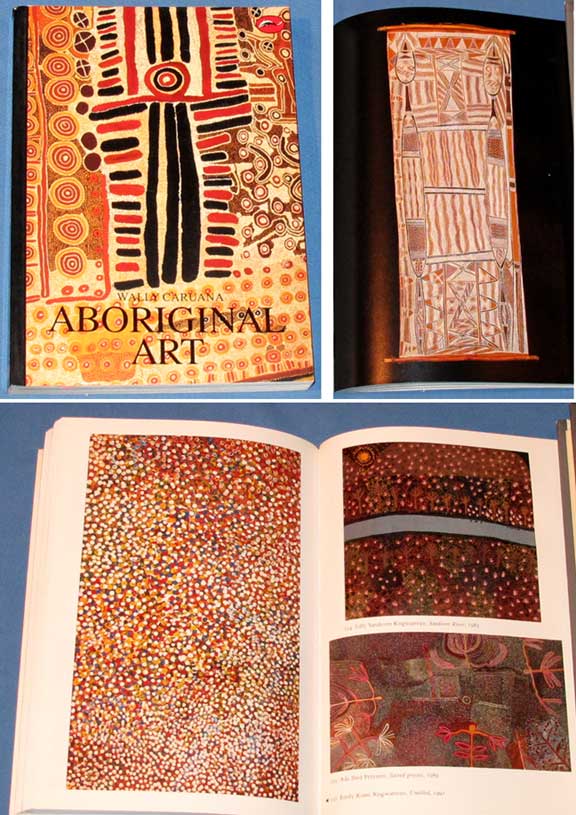 ---
How to Order | Back to: Flight Toys Bookstore | Anthropology Books | contact: Ted Bailey