Wormy Chestnut Lap Joint by Kendall Davis

Item TB308

This Item was Sold on 20 May 2013 for $50
---
Other collectable boomerangs for sale can be found on the Collectable Boomerangs link.

Historical Pricing information for this item and similar collectable boomerangs can be found on the Boomerang Pricing Guide
---
This large traditional boomerang was made out of lapped hardwood boards of Wormy Chestnut. This is a low density wood, similar to Cedar in weight, and there are several worm holes that run through the wood. This is a premium decorative feature and it is not low grade timber. A beautiful collectible that is well made by one of America's top boomerang craftsmen. High gloss finish. Signed and dated 2006 and in new condition. This boomerang is a very nice flyer with a flight range of 30-35 metres.
Specifications: Right Handed ; Tip-to-tip Span = 55 cm ; Weight = 86 gm
---
Kendall Davis is one of the top American boomerang manufacturers for the time period of the 1990s through the present. Kendall makes just about everything including hardwood lap joint and sport boomerangs with great airfoiling and wonderful art.
---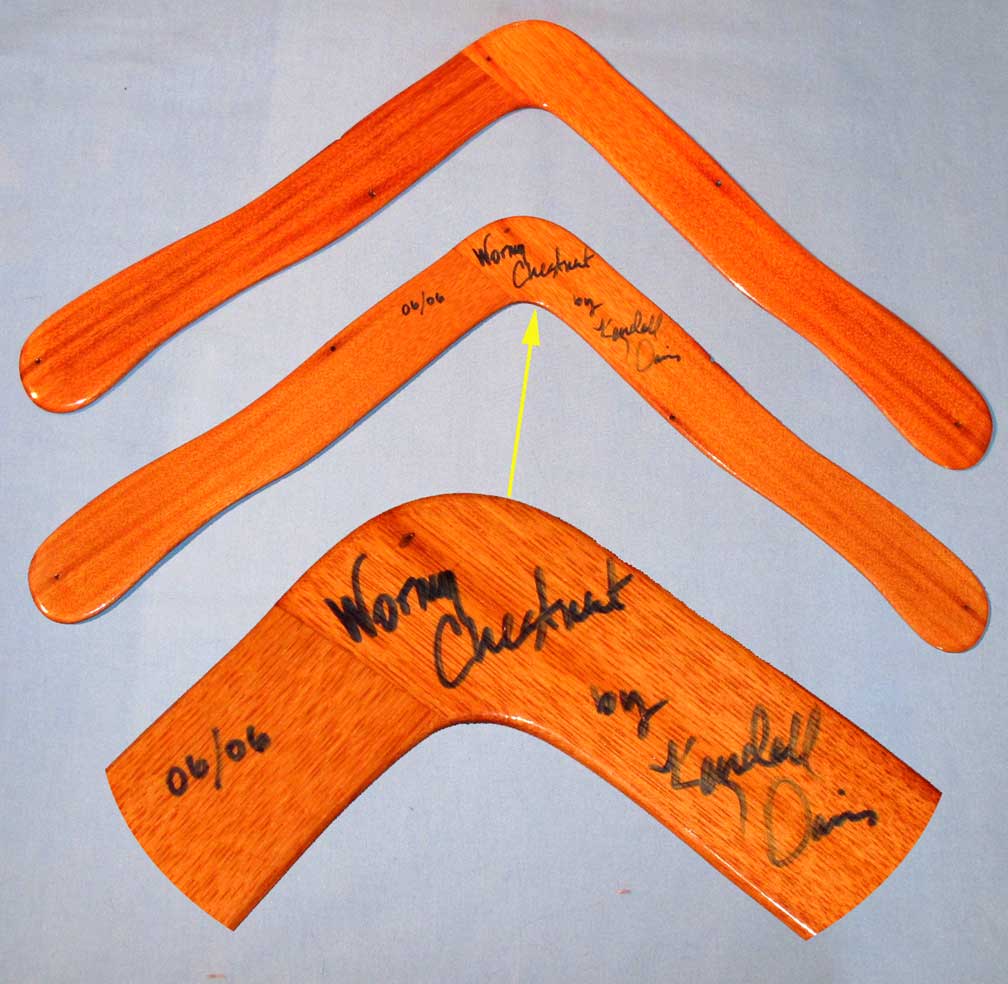 ---
How to Order | Back to: Boomerang Catalog | Collectable Boomerangs | Boomerang Pricing Guide | contact: Ted Bailey