1985 Cougar's Pride Yearbook - Curundu Junior High School - Panama Canal Zone

Item CZYB01

This Item was Sold on 6 August 2015 for $31
---
Similar artifacts for sale are often found on the Canal Zone Yearbooks web page.

Historical Pricing information for this item and similar artifacts can be found at: Historical Artifact Prices.
---
This is the 1985 Cougar's Pride yearbook from the Curundu Junior High School, located in Curundu in the old Panama Canal Zone. This school was part of the Department of Defense Dependent Schools (DoDDS) system before the American Canal Zone was turned over to the country of Panama at the end of 1999. This yearbook has 108 pages. It is in very good condition with a tight binding. This yearbook belonged to a very popular girl because there is a lot of writing inside the covers and on the internal pages as is usually found on yearbooks from the Panama Canal Zone. A very rare yearbook. The students from this school would have graduated from the Balboa High School classes of 1989 - 1991 if they remained in the DoDDS school system until graduation.
---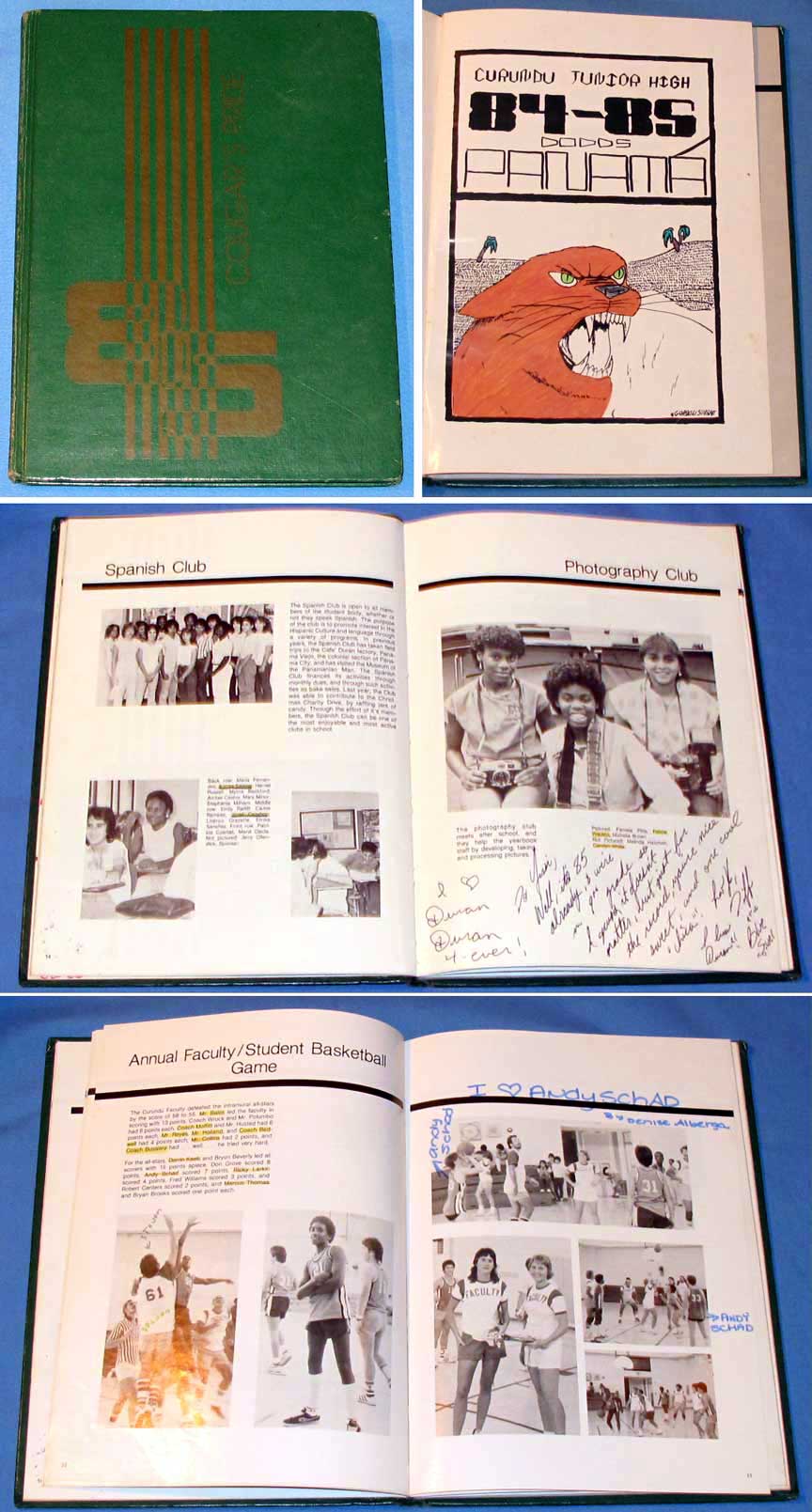 ---
How to Order | Collectable Artifacts | Panama | Canal Zone Yearbooks | Historical Artifact Prices | contact: Ted Bailey