1973 El Pacifico Yearbook - Paraiso High School - Panama Canal Zone

Item CZYB05

This Item was Sold on 25 November 2014 for $38
---
Similar artifacts for sale are often found on the Canal Zone Yearbooks web page.

Historical Pricing information for this item and similar artifacts can be found at: Historical Artifact Prices.
---
This is the 1973 El Pacifico yearbook ( Volume XXV ) from Paraiso High School (Escuela Secundaria de Paraiso ), located on the Pacific side of the isthmus of the Panama Canal Zone in the town of Paraiso. This yearbook is in Spanish because most of the students were Panamanian and their parents worked for the Panama Canal Zone. The contents are structured just like the yearbooks for the other Canal Zone schools. This yearbook is nicer than many of the other Canal Zone yearbooks. The ads are of special interest because the advertisers include the Storehouse Division, Canal Zone Liquor Sales, Lakeview Gold Course in Red Tank, individual congratulations, and a lot more. The cover has one compression ding at the top, but it is otherwise in remarkably good condition.. The binding is in excellent condition. The pages are in very good condition. There is no writing inside except for a price on the inside of the cover on the first page. A rare and very collectable document about the history of the Panama Canal Zone.
---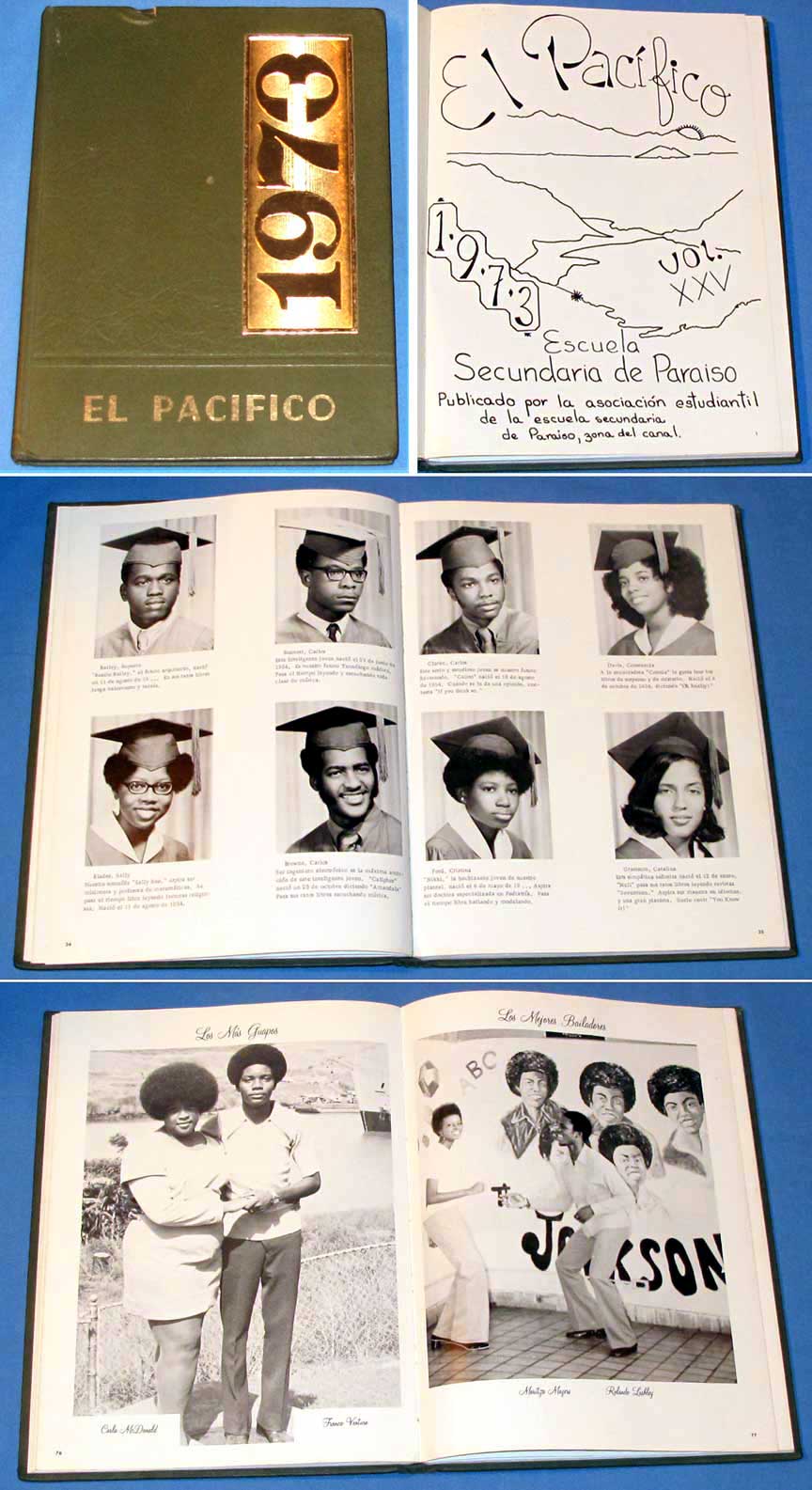 ---
How to Order | Collectable Artifacts | Panama | Canal Zone Yearbooks | Historical Artifact Prices | contact: Ted Bailey