1932 Zonian Yearbook - Balboa High School - Panama Canal Zone

Item CZYB06

This Item was Sold on 28 October 2013 for $55
---
Similar artifacts for sale are often found on the Canal Zone Yearbooks web page.

Historical Pricing information for this item and similar artifacts can be found at: Historical Artifact Prices.
---
This is the 1932 Zonian yearbook from Balboa High School, located on the Pacific side of the isthmus of Panama in the former Canal Zone in the town of Balboa. This yearbook is typical with pictures of individual seniors and juniors and class pictures of sophmores and freshmen. There are also sections on sports, activities and lots of cool ads. There are lots of signatures of classmates throughout the yearbook. The binding is intact, but a little loose inside the front cover. Part of the front cover and back spine was cut off at the top as if someone was trying to remove a name from the cover and there are other signs of wear, but this yearbook is otherwise in very good condition for it's age. This is a rare document about life on the Pacific side of the former Panama Canal Zone.
---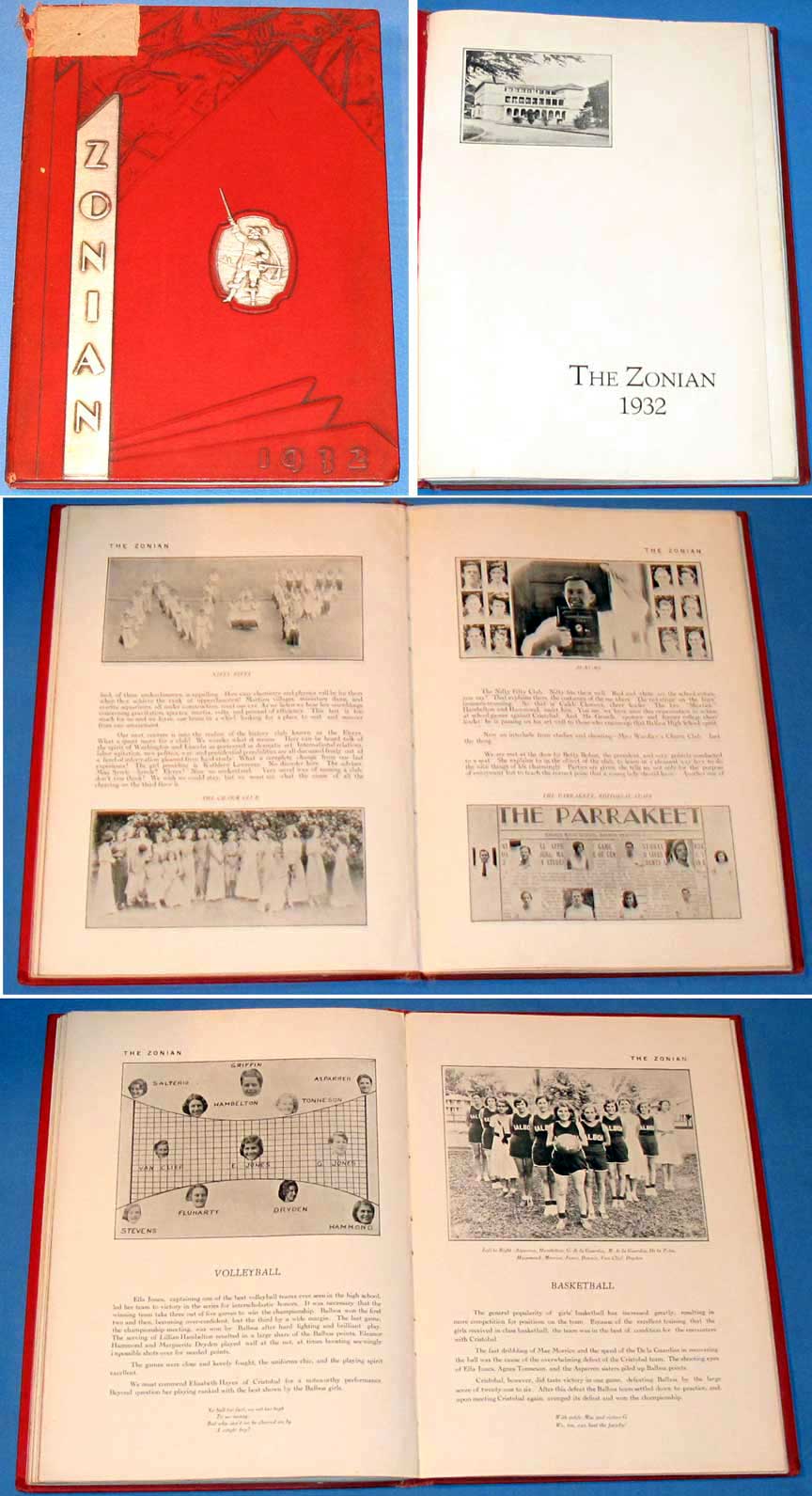 ---
How to Order | Collectable Artifacts | Panama | Canal Zone Yearbooks | Historical Artifact Prices | contact: Ted Bailey