1971 Caribbean Yearbook - Cristobal High School - Panama Canal Zone

Item CZYB21

This Item was Sold on 6 Srptember 2014 for $63
---
Similar artifacts for sale are often found on the Canal Zone Yearbooks web page.

Historical Pricing information for this item and similar artifacts can be found at: Historical Artifact Prices.
---
This is the 1971 Caribbean yearbook from Cristobal High School, located on the Atlantic side of the isthmus of the Panama Canal Zone in the town of Coco Solo. The contents include faculty and student activities for grades 7 through 12. The end of the yearbook has lots of cool advertisements from familiar places in Colon and the Atlantic side of the Panama Canal Zone.
This yearbook was part of the Panama Canal Museum archives. When they closed down, I gave the museum a large donation in exchange for some of their yearbooks. I already have a copy of this yearbook in my personal collection, so I am selling this copy to recover some of the money from my donation. This yearbook is in like-new condition except for several parallel scratches on the surface of the back cover. The front cover and internal pages are in new condition with no writing. This is a rare and valuable document about life and culture in the former Panama Canal Zone.
Many of the yearbooks from the Panama Canal Zone have been digitized and are available as free downloadable JPGs on the University of Florida's archival website, but you cannot search the text on graphics and reading jpegs on iBooks is not easy on your eyes.. You can also purchase xerox copies of yearbooks from Classmates.com for about $80, but it is much better to purchase an original copy of this yearbook to keep in your own collection.
---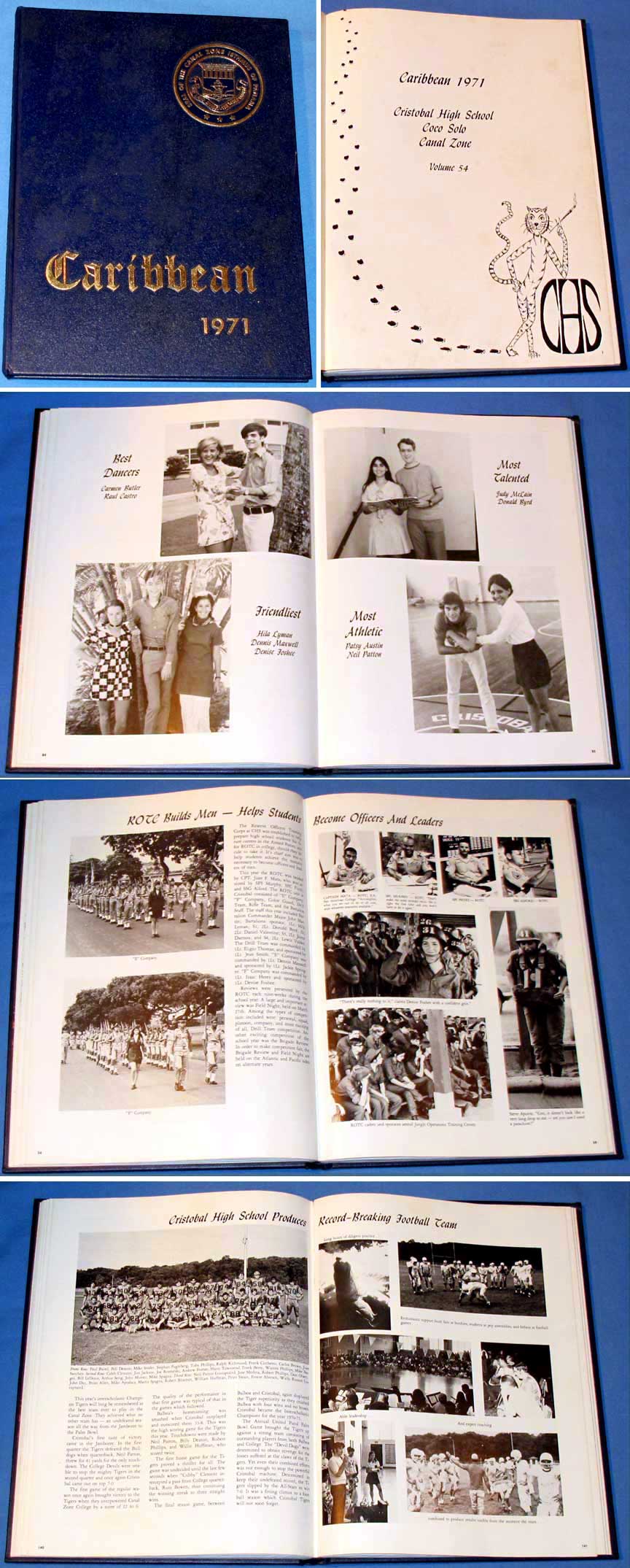 ---
How to Order | Collectable Artifacts | Panama | Canal Zone Yearbooks | Historical Artifact Prices | contact: Ted Bailey